Library Day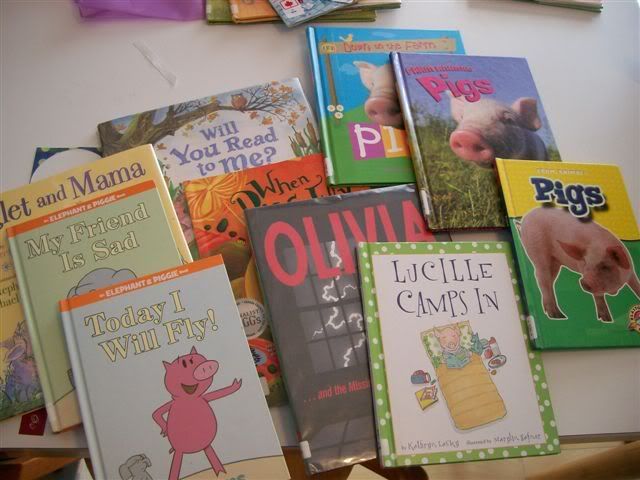 Grabbed some books so we could start our pig lapbook.
This was my daughters first choice of things she wanted to learn about.
Trust me the movie Charlotte's Web played a big part in this choice.
I plan on doing a little Easter lapbook so I picked up a few Easter theme books.
I personally think she is a bit to young for a whole lapbook on the
Resurrection and will save that for next year.