My Scrapbook Room
Kind of an overview of my craftin' area.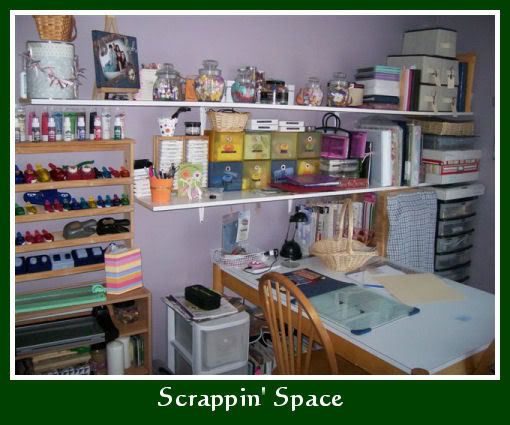 A couple of iris carts full of supplies many
different items such as that. My husband
made me the shelf for the punches.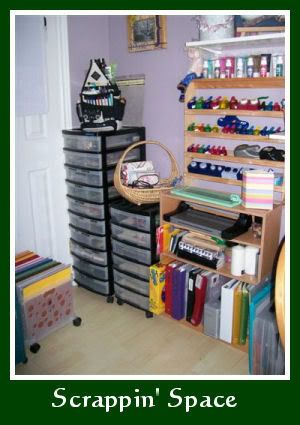 I redid a dresser by taking out two drawers and it
now houses my pattern paper sorted by manufacturer.
Top drawer has a HUGE ribbon spool stash and the
bottom drawer has my homeschooling crafts for my daughter.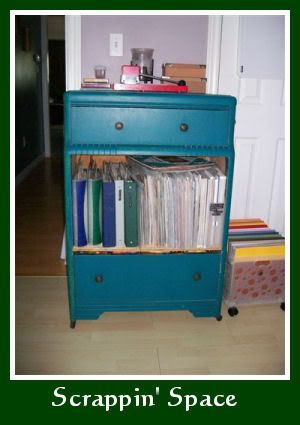 The ribbon jars only hold pieces of ribbon not on spools.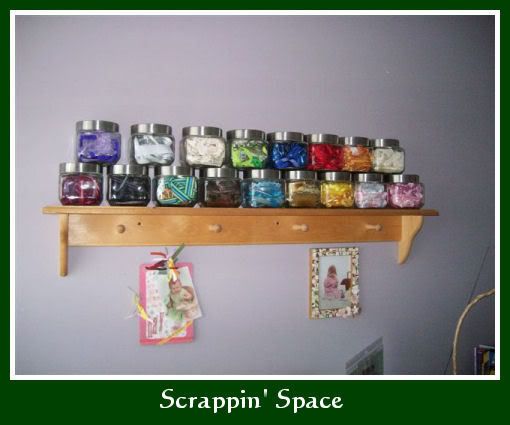 Cardstock just regular cardstock the curtain is because
it is close to a window and I don't want to risk it getting
faded. The iris cart holds stamping supplies.