Rob's Birthday Cake
This is my husband's birthday cake. This is the first cake I have made like this and I really enjoyed making it. I do need to practice though so I can get my decorating skills down better. I have never taken a class or anything.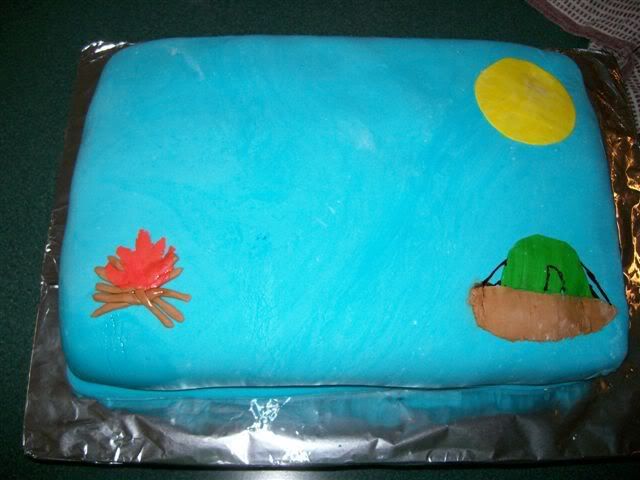 The sun only made it on to the cake because some little 4 year old with red hair
decided she wanted to help mommy. And viola.... finger through the cake.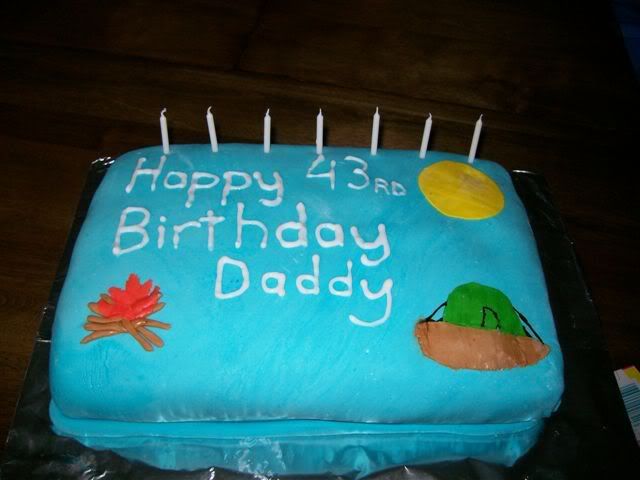 The final product.... and it looks okay... but better yet it tasted wonderful!!!!