Tightwad Travel in Niagara Falls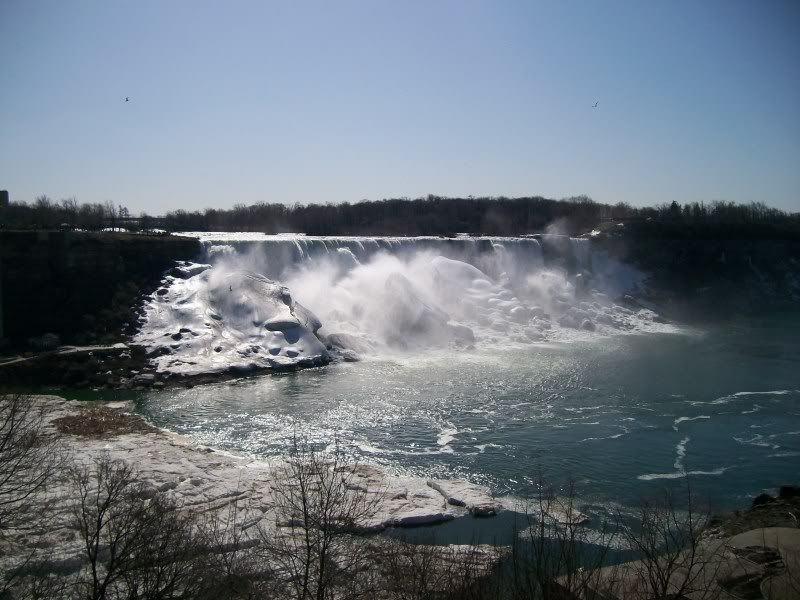 This week was March Break for our kids and family. We decided last minute to take a trip to Niagara Falls, Ontario as it has been years since we have been there about 14 years to be exact. Our son had plans to go to Brock University to visit a friend while we were in Niagara Falls.
I knew upon planning our trip that staying at one of the family resorts was not at all in our budget. Who has $200 to $400/night to spend on accommodations not this girlie! I went on
expedia.ca
and searched for accommodations for Thursday night. One night only. I was talking to my dear friend about the area since she was from the area and she told me to pick the Country Inn & Suites, well I am so glad she did. We got an amazing rate for a wonderful hotel that included a breakfast that was delicious. The hotel is about 2 years old, has indoor salt water pool and whirlpool. The workout room was a bit small but my middle daughter enjoyed working out in it. We all loved the pool and it was never too crowded. Sometimes we were the only ones in the pool area.
We walked down Ferry Street and Clifton Hill to the Falls on the Friday. The temperatures were not to bad and we enjoyed the sites. There was a Build A Bear on Ferry Street and our youngest daughter made a High School Musical Build a Bear and I couldn't believe how inexpensive it was. I was always lead to believe how much these were but ours was a great priced. So Gabriella now has a new home with us here.
We brought our own snacks and drinks with us to the hotel it seriously cuts down on expenses. We have a lovely time and I would go back at any point and time to this hotel. It was great.
I will say that a little dog we love was so happy to have us home. :)