Real Canadian Superstore Deals today....
Last Friday at RCSS I went to purchase Robin Hood Flour for 9.00 so the sign said but I also noticed a sign for 12.98. I had a 2.00 off coupon so for 7.00 for 10kg of flour that was pretty good. Well you guessed it ... it rang up 12.98 so the took that off my bill and put it back in at 9.00 and then credited me the 9.00 but they had already taken off the 2.00 coupon which I didn't realize until I got home... I got paid 2.00 to bring it home. I might add on my next trip in I went to the customer service desk to explain what happened and she said don't worry about it... we will get our 2.00 from the coupon anyway! By the way I didn't have to ask for the SCOP at RCSS that day either... it all happened at the cash register.
Now on for today's deals....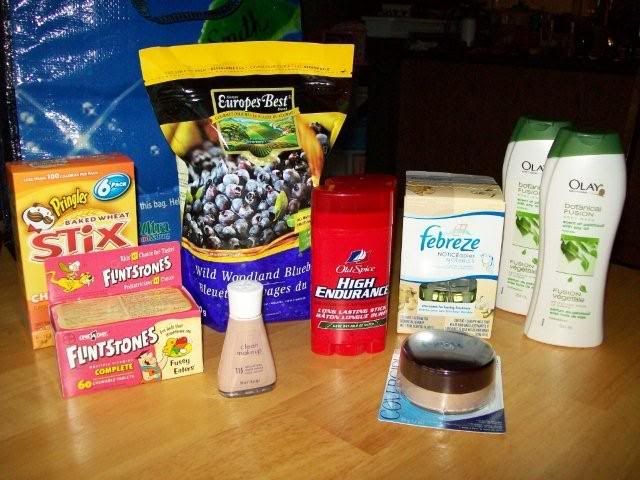 Total paid for everything after $10 rebate... $12.50.