Tortilla Soup Chicken or Turkey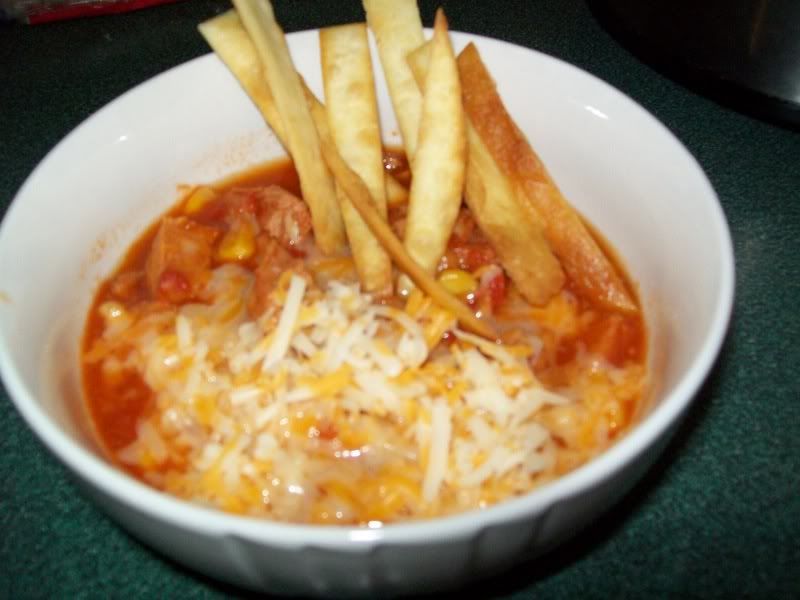 First this could be chicken tortilla soup just as easy. I made our tortilla soup with leftover turkey breast from our weekend meals.
Shred or dice up turkey
1 can corn
1 quart tomatoes (canned by me)
1 can tomato paste plus 3/4c water
1/2 quart jarred salsa (or small jar)
2 cups beans (I used navy beans but you can use canned ones too)
I put in all ingredients in the slowcooker added some cumin and garlic to taste. Cooked on high for 5 hour.
I served it with shredded cheese, dollop of sour cream on top with tortilla chips (homemade) but you can use store bought.