Grocery Challenge... $80/week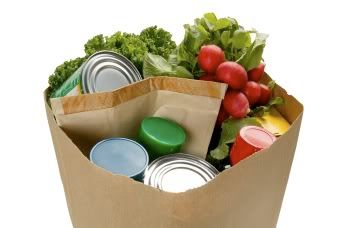 I was really debating as to what dollar value I would do for a grocery challenge and I came up with $80 because I can do $100/week no problem and I want it to be a challenge for me. That and I would love to cut down my grocery bill even more but still maintain healthy meals for my family of 6 (5 adults and 1 child) as well as extra children during the week.
My first step was menu planning which I did already. Does that ever feel good. It is the first time this year I have sat down and menu planned for my family. That alone is an amazing feeling. Check that off my list that is for sure. Now on to my grocery list and keeping track of my purchases. I think I will end up just posting here pictures and maybe a list of what I buy for accountability purposes. If you are reading this why not join in on the challenge and see how much you can save.