Android Cellphone......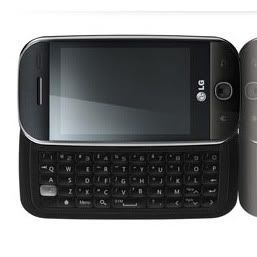 I was lucky enough to get a LG Eve android phone last week. I haven't had a whole lot of time to play with it but today I started looking into different applications I could get to make owning my phone even better. Seriously I love this phone. I came across a wonderful blog....
Heather's Droid Does
(okay for the record she is a dear friend of mine I just didn't randomly come across this blog...hehehe) but I am here to tell you that I loved her post on her favourite 20 apps for her droid. I can't wait to use the google sky maps app later tonight weather permitting.
I have only downloaded a few apps for my phone and I can't wait to get to using them fully here within the next week. I plan on doing geocaching with my phone... I will let you know how that goes next week as it is March break here where I live and we plan on getting out and doing some weather permitting of course.
Thought I would share some of the ....
LG Eve Features:
Threaded SMS, which groups SMS texts by sender and displays them like a message board for easy-to-follow reading
A 3D gallery for viewing and sorting photos, with the ability to quickly and easily find photos by tagging favourites or using the filtering tool to sort photos by tags, face recognition or date
5 line QWERTY keypad
Advanced Video Recording and Playback, which allows a user to play videos or make their own videos using built-in editing tools, which can then be uploaded onto social networking sites or sent to friends via email.
Video Recording: MPEG4,H263@QVGA24fps
Video Playback: MPEG4, H264 @ HVGA 24fps, WMV, DviX
Advanced Camera Features:
5 Mega Pixels AF (with LED Flash)
Audio Codec:
MP3, AMR, AAC, AAC+, WAV, WMA
Data Connectivity
USB 2.0 HS
Micro USB
Bluetooth 2.0 EDR