Bottles before and after
I am doing my master bedroom in a beach theme and I found these bottles at a local thrift... on 50% off day... it cost me $0.75 for all three bottles.
Here is my before picture: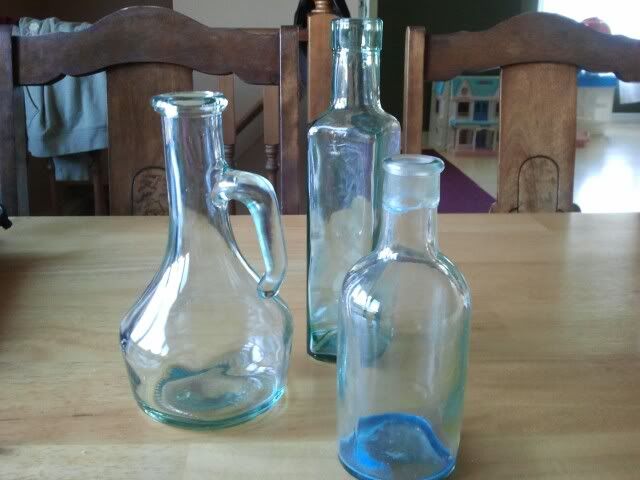 Here is the after picture: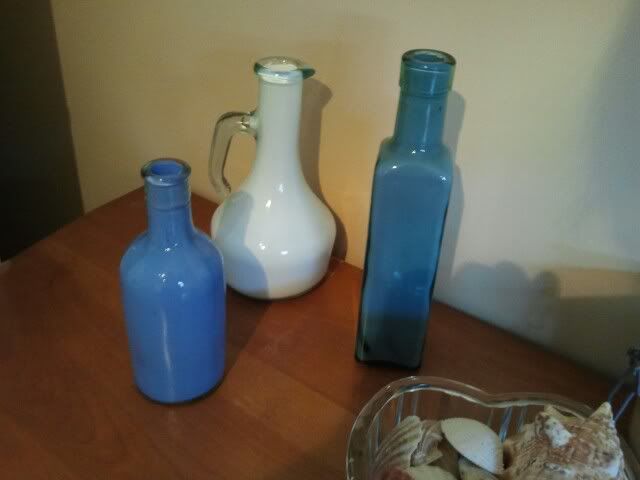 All it took was a little acrylic paint poured into each bottle and voila... they match my room beautifully. These bottles are only for decorative purposes.... and not to be used since I poured the paint inside of them.