Lamp Redo....
I was given a lamp that belonged to my grandma. I loved the look of it but brass was not for me... but since I was redoing my bedroom I thought I would paint it to match. So off I went to purchase some spray paint.. I already had the primer and sand paper... and I took it all apart... okay just the top off of it... sanded it... primed it... and then
Painted it to match my bedroom... then when I was out one day I seen these lovely lamp shades.... and I thought how perfect it would be for the lamp I had waiting at home.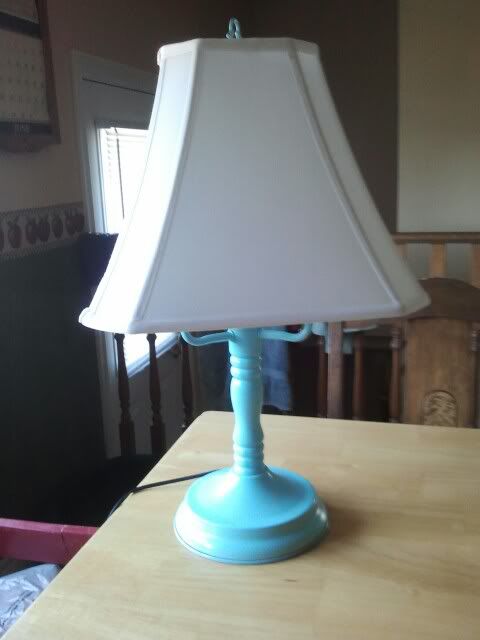 This is the final product.... and I love it!!!!!