A Frugal New Year ~ Meal Planning & Shopping
Over the years I have discovered that planning my meals and shopping really helps with keeping on budget and for that matter under budget. I am not perfect though there are some weeks that I definitely go off course but for the most part we are able to stick to the schedule and in 2012 there is even more reason now that I am planning lots of gluten free meals due to my daughters diagnosis. By sticking to sales and price matching we have been able to reduce our grocery bill a fair bit and get by with spending little money. What is helping me in 2012 with trying to stay on budget while eating gluten free is this awesome book I was able to order from a gift card I won...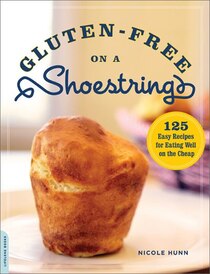 and to be honest if you come to my website you know that the title alone would have me interested in this book but I did check out many online reviews and they were so good I knew I just had to get this book. Well let's just say I was not disappointed. So many recipes.. cooking from scratch... the best and easiest way for my family to save money even while eating gluten free.
Okay back to meal planning... once a week I go through our freezer and food storage areas to see what we have on hand that I can use to help prepare meals for that week. I find only doing a week at a time is good for us because things can come up such as changing work schedules, activities, sports or even meetings. So by only planning a week ahead we usually know our schedules at least a week ahead of time making it less likely that we will go off course that week. But you need to do what works best for you.
I try to keep an inventory of our freezer, fridge and food storage area so that is makes meal planning even easier. I update the inventory lists daily as I pull things out of there. Then I sit down and make a meal planning. I also take into consideration the weekly flyers and deals that I can pick up locally.
I do have recipes that I use on a regular basis. They are my basic go to recipes but I also like to change things up a bit and try new recipes usually a maximum of only 1 a week. Depending what the item is and where I got the recipe from. I definitely don't use convenience food because most of it is not gluten free and secondly the sodium content is usually through the roof. Two things that are a no-no in my house. That being said I am not against you using it. You have to do what is best for your family and what works for your family.
For shopping I do clip coupons and try to save as much as possible by price matching at a local store so I am not wasting gas going to all the stores to get all the deals. Price matching really does make this easy to do. I also go later in the evening when some meat mark downs have taken place. I try to buy in bulk if it is the cheapest way to go and freeze what I won't use up by the time it expires.
So now you know what I do for meal planning and shopping I plan to post my weekly meal plans on Monday mornings for all of 2012 and I will try to include recipes when I can.
Happy New Year and Happy Saving!!!!