Fun shopping at Staples today...
Today at Staples was Teacher Appreciation Day! Oh how I love teacher appreciation day. It means I get 15% off my purchase and 10% back in savings calculated quarterly I do believe to spend.
Anyway I didn't purchase a lot today just a few things but my order came to 88cents!!!! Talk about start the car.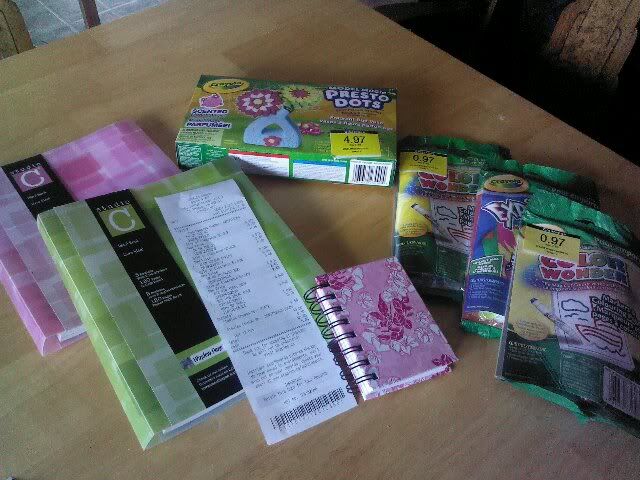 That is over a 97% savings!!! Now that is a shopping trip I am really proud of.
Thank you Staples!