Gluten Free Magic Mix
After hunting high and low for a condensed Cream of Chicken soup locally I decided to look for a recipe online where I could make my own and not worry about sodium and other yucky stuff in cream soups.. and make my own Gluten Free Condensed Soup.
I started with a recipe for:
Magic Mix
2 1/3 cups Dry Non-Instant Powdered Milk
1 cup Gluten-Free All Purpose Flour (Note you can use regular All Purpose if you don't need GF)
1 cup Butter, at room temperature
1). Combine all ingredients into a large mixing bowl.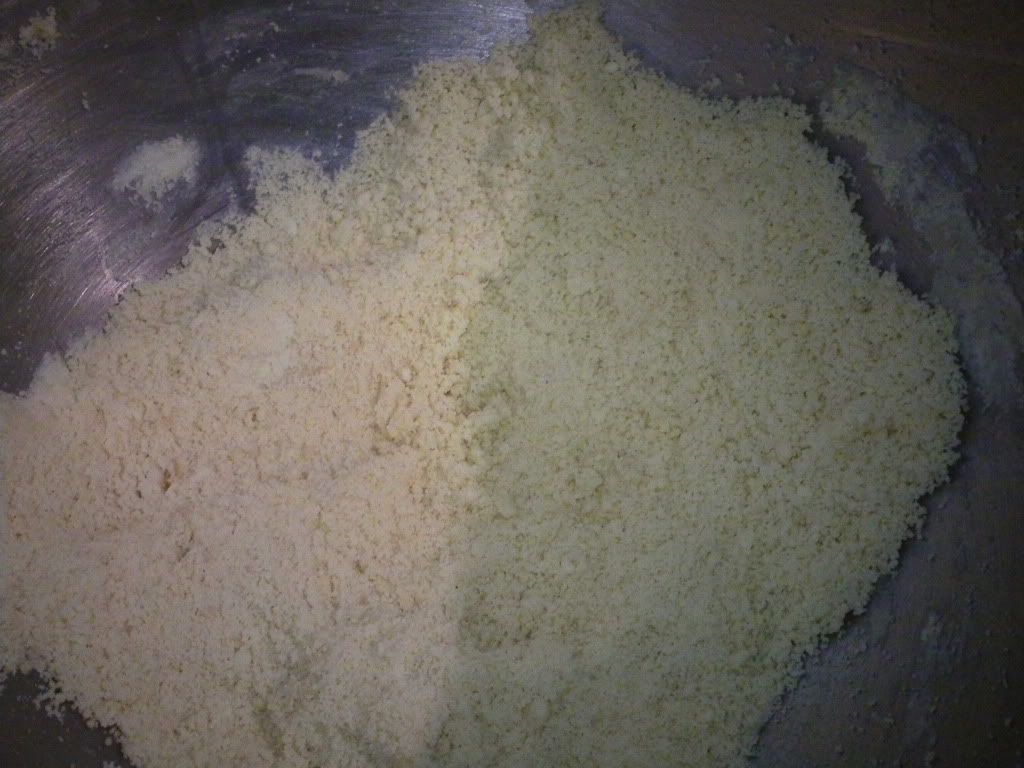 (It really resembles cornmeal if you ask me)
2). Using a whisk attachment, mix ingredients together slowly at first, then gradually increase speed until incorporated.
3). Keep mix tightly covered in the refrigerator for up to 3 months.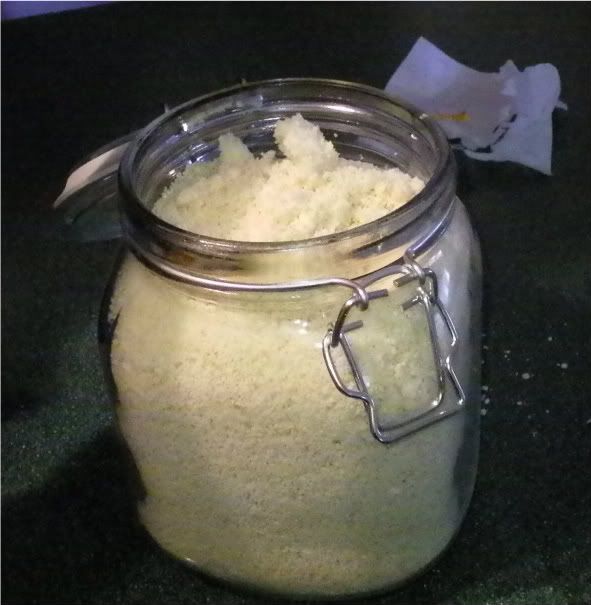 Here it is all jarred and ready to be stored in my fridge. I just need a label and an expiry date on it.