Microwave PlayDoh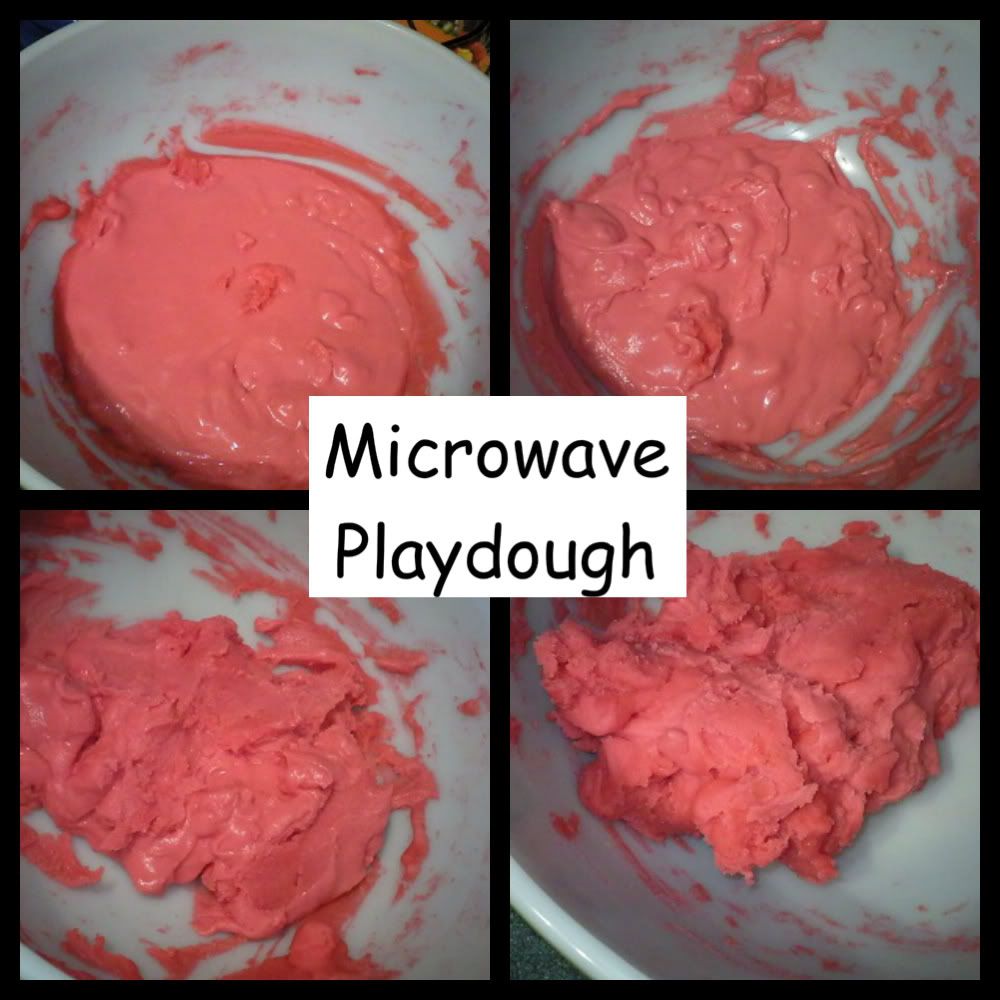 1 cup all purpose flour
1/2 cup salt
2 tsp cream of tartar
1 cup water
1 tbsp oil
food colouring
Mix all dry ingredients together.
Dry ingredients
Add oil, water and food colouring. Mix dry and wet ingredients thoroughly together.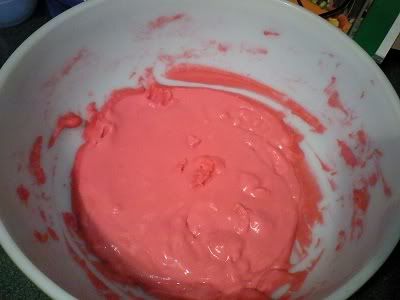 after first 30 seconds
Microwave on HIGH for 3 to 4 minutes, stirring every 30 seconds. (mine took about 3minutes 30 seconds)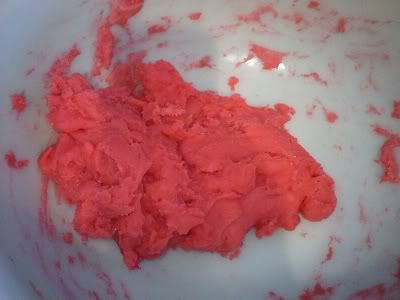 This is what is looks like right before kneading
Let cool and knead. Store in airtight container after cooled and when not in use.
NOTE: when it is cooling it does get a little dry but I just knead it once it is cool again and then it is all nice and smooth again for the kids to play with.