Surprise I am a Scrapbooker!!!
I know some of you do not know this about me... but I scrapbook. Scrapbook a lot with a wonderful group of local ladies. I am just going to share some of my layouts with you some are old because it seems like I haven't taken pictures of my layouts in way to long. I will change that this coming week as I am going on a much needed scrapbook retreat with some wonderful ladies I know and love!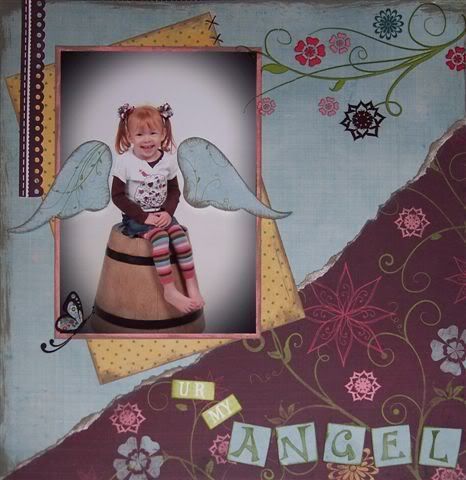 UR MY ANGEL
This is one of my favourite layouts of my daughter and I am sure it is because I just LOVE the picture and the outfit she has on. :)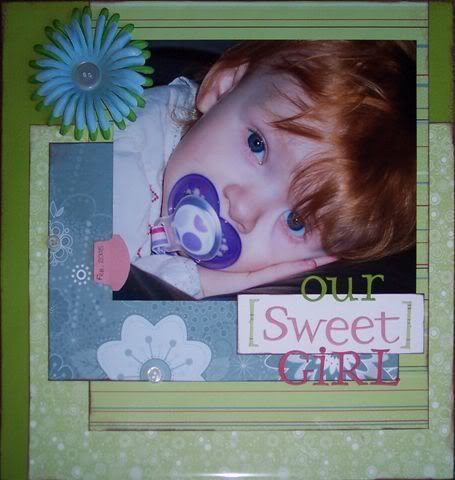 our [Sweet] GIRL
My sweet Miss Mew is curled up on the couch watching CMT when I took this photo. She loved listening to music all the time and to this day always likes to have music playing.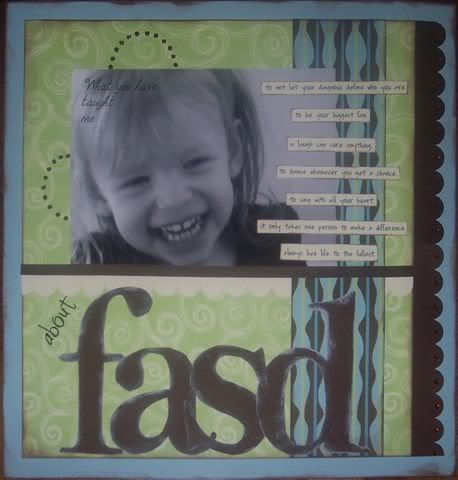 What you have taught me about fasd
This layout reads:
What you have taught me about fasd
to not let your diagnosis define who you are
to be your biggest fan
a laugh can cure anything
to dance whenever you get a chance
to sing with all your heart
it only takes one person to make a difference
always live life to the fullest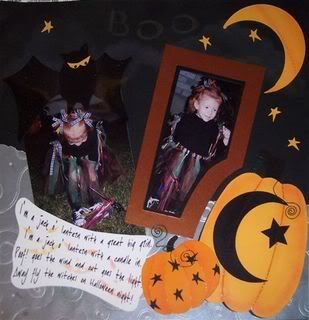 Halloween 2008
I have been pretty much scrapbooking most of my life... and at one time worked at a local Scrapbook store and it was there I met so many wonderful ladies who were scrapbooking their memories... and now that I have posted this I am going to go into my craft room and sort out some page kits to take with me next week on my Scrapbooking Retreat with some great friends!!!