Hello Toronto!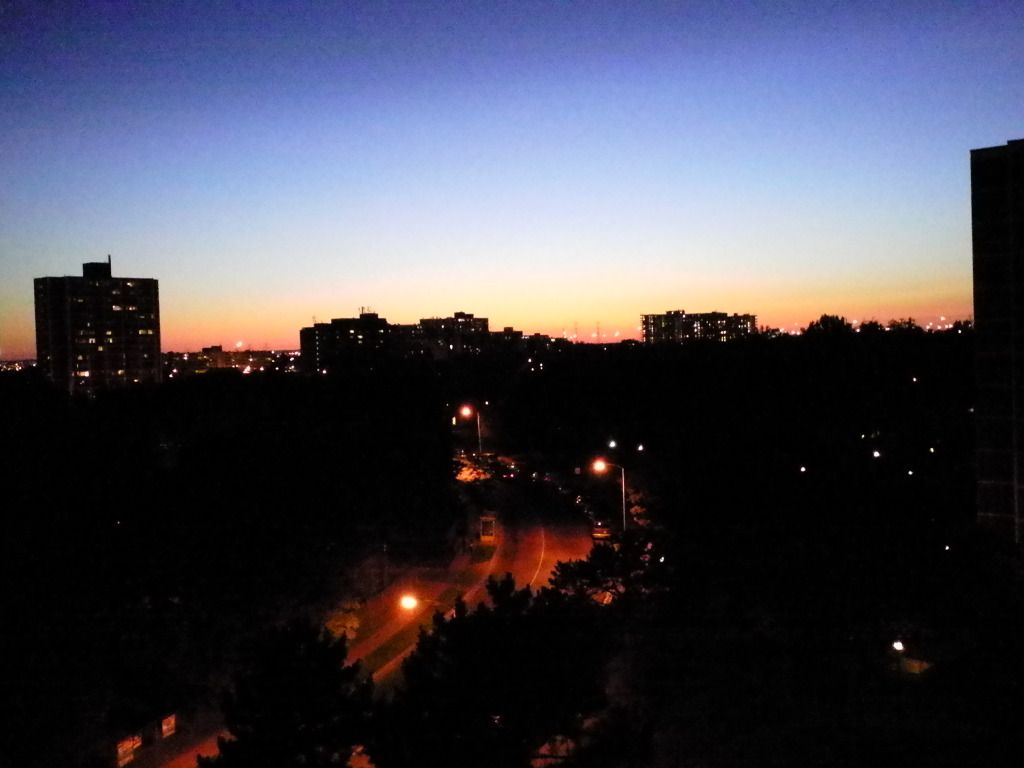 Last night I decided to take some time and spend it sitting on our balcony. It was quiet and it was just me and the skyline. It looked so beautiful. As I looked out at all the lights I had to pinch myself just to realize and make sure it really was me living in Toronto! I even said out loud, "Hello Toronto!"
So far the city has been nothing but hospitable to us. Everyone has been more than friendly both in our building and in the community. With everyone being so friendly it makes us feel very welcome in our new community. I think I am going to head down to the community centre next week to see what all is available there for my little one to do.
I have been asked by a few people from St Thomas what it is like to live in Toronto... same as it is to live in St Thomas. We have a pool, there are the same stores here and the same prices for everything. So basically the only difference is that we are living in an apartment and not a house. Oh and we only have three bedrooms here. Otherwise it is the same.