We are moving on up!!!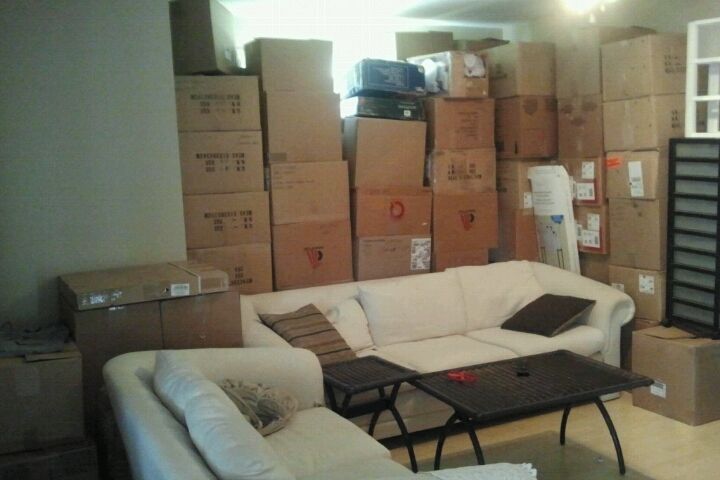 Towers of boxes in our St Thomas home
We are moving on up... to the 7th floor that is.The day started early with Rob, my husband, leaving Toronto at about 3:45am in the morning to head for London to pick up the truck. I am trying to rest as much as possible and it is just before 6am and my cellphone rings. Rob is a bit paniced because he has left the key to our house in Toronto. Only one of us have a key to the house as our agent has our other key. We are trying to figure out who else has a key to our house. We did have our nephew watch our house a few times and stay there while we were away and it just so happens Rob is going to pick up Adam to help us move. Well if Rob doesn't pick up Adam and mentioned the key problem ... and guess what??? Adam has a key to our house YEAH! So thankful that Adam had a key. Rob and Adam were joined by some dear friends of ours the Millers to help load the truck. I was told that is only took one hour to load our moving truck in St Thomas, ON.
Rob arrived with the truck around 11:40am on a very warm Monday morning. Let's just say this week we have been breaking record temperatures. UGH! Anyway we got the elevator put on service and started moving our stuff into the apartment. I wish I took a picture of our apartment when it was a sea of boxes. Actually I think my daughter did she has been cataloguing our move the whole time. I will check her computer for some pictures. But it was while are apartment was a sea of boxes that I just started laughing. I had to laugh because it was just way overwhelming.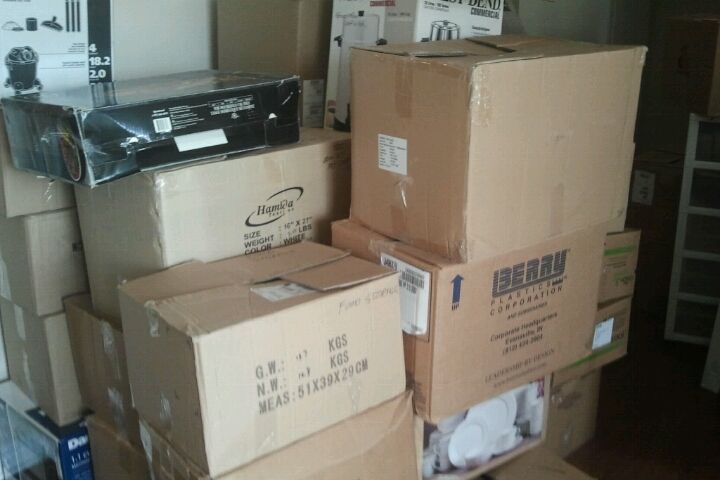 Sea of boxes!
As I sit and type out this blog post I am staring at 6 boxes yet to be unpacked in my main living space. I hope to take care of them today so I can deem this area box free and ready to live in and become a home. I also plan on putting some pictures up today or something on the walls to make this apartment/condo truly ours. Right now the walls a bare and it looks like some stranger lives here and not my family.
I am not sure how many elevator trips it took to get all our belongings into our apartment but I know it took over 4 hours in total. The elevator can only hold so much. I also don't plan on moving any time soon again. I really dislike moving a lot. Moving is for the birds as I say.