Cleava Snap-on-Bra-Mock-Camisole {#Giveaway}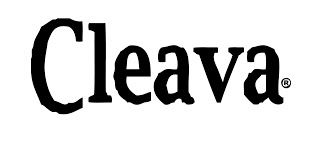 I can't even keep track of how many times I have had to layer my clothing due to wearing v-neck shirts or just shirts that don't give enough coverage for me at the neckline. I would be constantly adjusting my top and pulling it down at the back in order to feel comfortable in what I was wearing. This can get very annoying and embarrassing in most social settings. I was more than thrilled to be offer to review the
Cleava
made for women by a woman, to hide the décolletage area it can be instantly removed or placed on.
I received a white coloured Cleava for my review. I loved that I could put the Cleava with any of my tops since it was white. The easy to use Cleava with snaps to make it adjustable for any woman to use has been such a blessing to me. I would often become very hot with layered clothing and the Cleava allowed me the coverage I wanted but not the extra warmth.
More benefits of the Cleava:
Cleava has many benefits besides just turning a plunging and revealing top into a modest top.
It also: creates an instant layered look
One size fits most
easy on and off
Convenient and useful for Breastfeeding moms.
No adhesives required
No need to layer clothing on hot summer days
Covers cleavage, plunging neck lines
Covers scars from surgeries
Gives more confidence to a Woman in her appearance
Offers a more professional look to a fashionable top
WIN!
Cleava has offered my readers a chance to win one for herself.
(winner will be sent a random Cleava)
Giveaway Rules:
Each entry must be accomplished exactly as it is stated, including providing anything in the "Extra Info" field, for it to count.

You can perform each entry type ONE TIME ONLY unless otherwise specified.
If there is a "leave a comment" entry type, be sure the name you type in the comment's name field is EXACTLY the same as the name you use in the form (this is so I can verify your comment).
Make sure to leave a VALID email address in the Rafflecopter's email field so I can contact you if you win (or ensure your Facebook account's primary email address is one I can contact you by).
If you already follow/like me or the company via G+, Google Friend Connect, Twitter, Facebook, etc., that's okay–the entries still count.
If contacted as the winner you have 24 hours to reply.
GIVEAWAY ENDS
FRIDAY, NOVEMBER 9, 2012 ~ 12:01 AM EST
Open to Canada and USA ONLY

Winner: Stephanie L.