HeadCoolie the Natural Way to Provide Comfort {review}
I was sent a HeadCoolie a few weeks to help reduce fevers and help with headaches. Since I prefer natural remedies for ailments over medication I was very excited to use the
HeadCoolie
with my family. I had been suffering from headaches now off and on for a few months due to needing new glasses. (I have finally broke down and purchased new glasses.) But it gave me the opportunity to try the HeadCoolie for myself.
The HeadCoolie was very easy to assemble together even with a headache. Sometimes we I have a headache it really hurts to think too much so the fact that it was easy to assemble was an added bonus for me. The HeadCoolie did a very good job on helping soothe my aching head. The velcro closure made it very easy to adjust to my head and stay in place.
I really liked the firmness of the inserts when they came out of the freezer. I really like the firmness on my head to add some pressure to help release the tension. That is just what works for me to help with my head pain. So for me it is time to put the cold dripping wet clothes to rest and to continue to use the HeadCoolie for our headache and fever relief.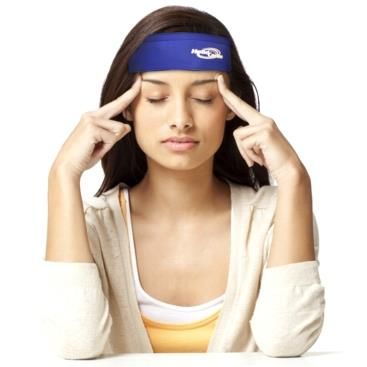 ABOUT THE HEADCOOLIE
HeadCoolie™ is a unique reusable adjustable headband designed to provide non-chemical, non-prescription therapeutic relief for fever symptoms and of headaches of all kinds.
The HeadCoolie™ system combines a fun comfortable high tech adjustable headband with an internal pocket that holds our unique light weight reusable cold inserts conveniently and comfortably on your child's forehead or neck.
The HeadCoolie™ state of the art technology includes a unique patented re-usable cold therapy system that far exceeds anything else available on the market.
HEADCOOLIE USES:
Headache Relief
Fever Relief
Cooling Comfort On Hot Days
Use While Playing or Watching Sports
Keep Cool During Outdoor Activities
Cooling Beach Comfort
Traveling Comfort
Bedtime Relaxation
You can connect with HeadCoolie on
Twitter
and
Facebook
.
** Disclosure: Posted by It's just my life... I was provided promotional material free of charge, by the manufacturer or a representing PR agency. All opinions are unbiased and my own. Images and information provided by manufacturer. The opinions and comments on this blog are those of the author. **