My Christmas Wish...
My Christmas wish this year is for my daughter. I would love nothing short of a miracle but would be fine with a diagnosis so we know what we are dealing with.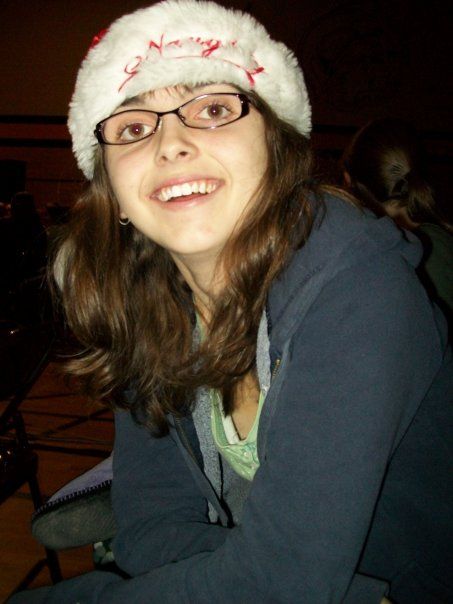 taken Dec 2009
My daughter is now 18 and in her first year of university. When we sent her off to university she was very much on the mend having been gluten free for almost a year. And then came residence and the school cafeteria. For the first one and half months she ate what she thought was gluten free but we realized that she was eaten stuff that contained gluten and so the down hill spiral began.
Fast forward to this past week... She is now under 90lbs and very sick. They have ruled out heart, liver and kidney failure and are now looking at the intestines. She will be going under more testing this Thursday and we are praying that we will finally have a diagnosis. We do not care what the diagnosis is we can handle it we just want to know what is wrong with our daughter, who has been unable to live a typical life for months now.
Her feet are so swollen at times they look like clubs and she is having mobility issues as far as walking on level ground. She can no longer walk up and down stairs. The swelling has now gone up to her knees on both legs. I look at her every day fading away to nothing, literally nothing. As a parent of a child who is sick it is so hard to watch your child go through this and I would rather be sick again then watch my own child suffer so much. She is in pain with everything she eats and nothing lasts long enough in her body for her to gain any nutrients from it.
The picture above shows my daughter well and healthy. The sparkle is in her eye and her eyes are not sunk in as they are today. I am refraining from posting a picture of her right now not because I don't think she isn't just as beautiful but because my Christmas wish is for the return of this healthy young woman full of life with that sparkle in her eye.
I pray that whatever her diagnosis that she will be able to continue with her dreams of what she wants to do in her life.
I want to thank everyone for the last few days, your prayers and outreach to our family at this time. It warms my heart more than you can know. I am totally humbled and feel so much love during this time. We moved to a city not knowing anyone and in a few short days I have never felt so much love from both the people in our new city and our friends back home and all around the world.