Barbie & Hot Wheels in your Kinder Surprise #Kindermom
Kinder Surprise has been busy cooking up something new for 2013. Barbie and Hot Wheels are now on the shelves at stores near you. I do realize that the Barbie and Hot Wheels thing is supposed to be a boy/girl thing but I have to say my daughter loves Hot Wheels just as much as she loves Barbies. She was excited to have some new Hot Wheels to add to her collection. Let's be honest Kinder Surprise eggs are all about the SURPRISE!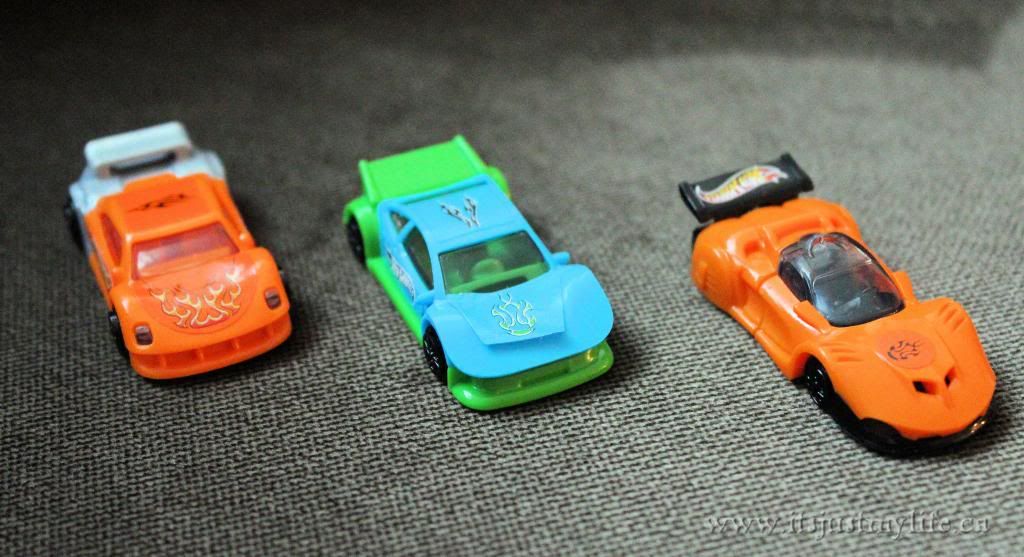 My daughter just loves the Barbie stamping rings she has gotten from her Kinder Surprise eggs and she also loves zooming and racing her Hot Wheels cars across the floor in front of our dog and getting our dog to chase them as they go by. She looks forward to opening her Kinder Surprise egg when she has earned a special treat.
To kick off this amazing launch, our friends at KINDER® Canada will be giving away 40 KINDER® Barbie™ Hot Wheels™ Prize Packs which is only exclusive to Facebook. Prizes include Barbie™ and Hot Wheels™ toys as well as a pack of 24 KINDER® SURPRISE® eggs.
Starting on January 10th, for four weeks, you will be able to participate in our KINDER® Barbie™ Hot Wheels™ contest simply by becoming a fan of Kinder Canada and by following the instructions on
Facebook
. (This ones only for Canadians, sorry!)
Disclosure: I'm part of the KINDER® Mom program and I receive special perks as part of my affiliation with this group. The opinions on this blog are my own.