Money Can't Buy Happiness
The last few months have taught me many things one of the biggest things is that money cannot buy happiness. The last 3 to 4 years we have lived with very little money definitely well below the poverty line which for our area (where we were living at the time) for a family of four is $21,359. Fast forward to this fall when we had a stable income again. We moved to a new city to allow my husband to go to school and finish his degree. We moved knowing that is was probably not going to be a permanent move for our family.
After seven months of living in Toronto we can honestly all admit that our hearts are in St Thomas. There we said and totally admit it. We would be lying to ourselves if we didn't admit it. We miss everything about our life there. The laid back atmosphere, people always say hello to you, the sense of community and not to mention all our family and friends.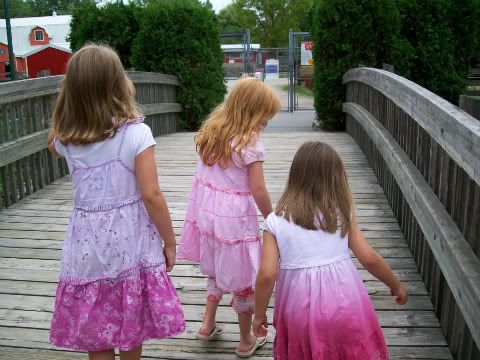 Spending time with friends. (photo credit It's just my life...)
There are times in life where you have to step back and really take a look at things. And truth be told I was much happier with no money living in a city that was just so wonderful then I am here having money living where we are now. After taking this look at things the adults in our house have come to one conclusion we will definitely be returning to the St Thomas area. We just have to work out the when. But while we are in Toronto I will EMBRACE all that is here and all the people we do meet along the way.
I love meeting new people so moving here has really been a lot of fun as far as meeting people and seeing and experiencing new things. There are a few things we would like to do before we leave the area so it is time to make this to do wish list so we can make sure we do the things we want to do before we head back to our true home. I just know that my husband will be able to find a job in the area once he has his certificate.
We have not been promised an easy life but we need to live a happy life. Have you ever moved some where and realized that it really wasn't for you? How did you handle the situation? If you are currently living some where that you do not want to be, and if so are you making the best of the situation?