La Roche-Posay Itch-Free Day Drawing Contest - #itchfreeday
Every since my daughter was born she has had flare up of eczema. Even though her eczema is mild when you put it with her sensory processing disorder it just seems to make it an even bigger problem. We were told that it is not unusual for red heads to have very sensitive skin but really there was only one red head I was worried when it came to treating eczema.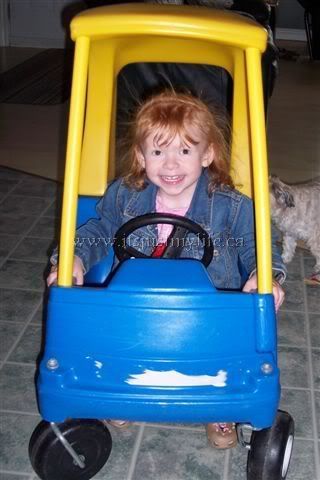 We tried countless lotions, potions and prescriptions over the years, they were either to thick, greasy, scented, didn't work or felt weird on her skin. I know many of you parents out there know what I am talking about when I say it felt weird. There is no point in putting something on my daughters skin if it is going to make her skin feel like it is crawling. Then we were introduced to Lipikar Baume AP and we found it was the right combination for my daughter and it helped!
In 2012, La Roche-Posay organized the "
100 families
" – a program to follow families with children suffering from eczema and to provide them with the education necessary to better manage their eczema, as well as free Lipikar products. The Lipikar product line is designed for dry and eczema-prone skin and is especially adapted for children and infants.
This spring, thanks to their "
Itch free day
" contest, La Roche-Posay is asking children suffering from dry skin and eczema to draw what an itch free day looks like!
La Roche-Posay Facebook fans will vote for their favorite drawing and a jury will then select the winning drawing among the top 10. The artist will win a selection of La Roche-Posay products and will see his or her drawing on a limited edition Lipikar Baume AP container, released in October 2013.
Connect with La Roche-Posay on
Twitter -
@larocheposayca
Facebook -
La Roche-Posay
** Disclosure: Posted by It's just my life...was compensated for this post. Images, information and prize provided by representing agency and It's just my life... The opinions and comments on this blog are those of the author. **