Willow {#Review}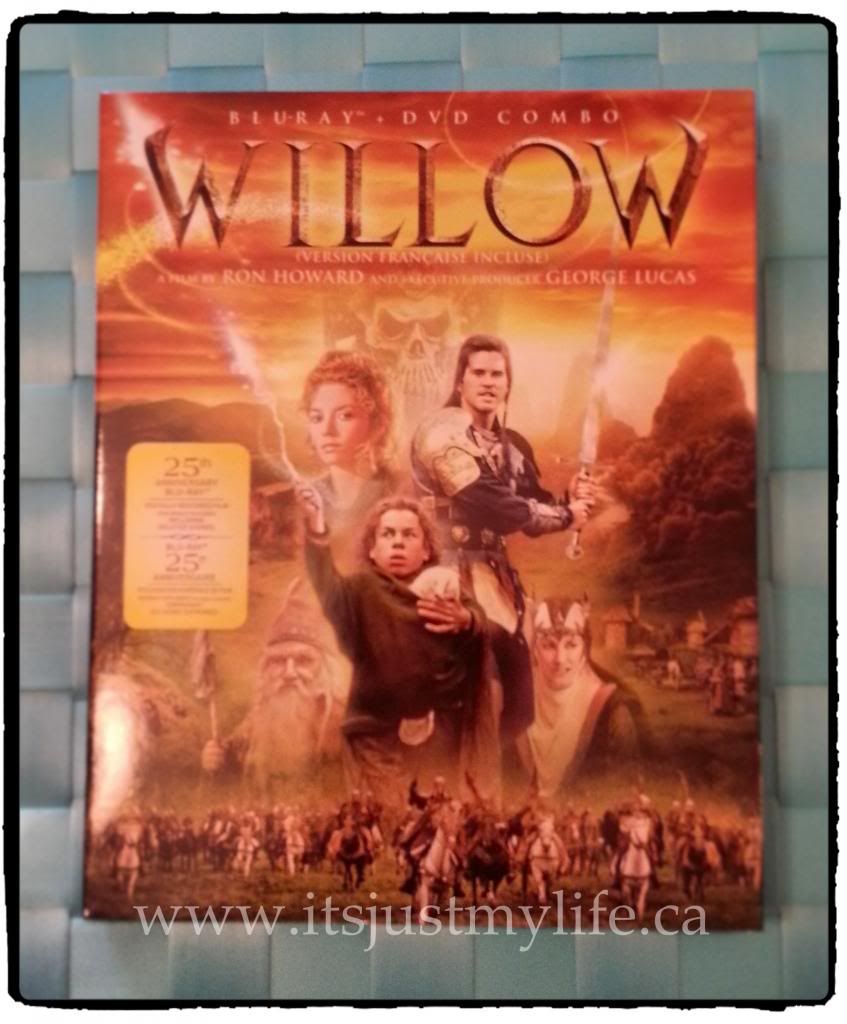 Today marks the 25th Anniversary of the movie Willow. I remember watching Willow as a teenager and sharing this movie with my young adult children when they were young. Now I am able to share this movie with my 8 year old daughter. I love when movies transcend many generations.

We really enjoyed the movie but I have to warm you that at the beginning of the movie an evil queen is searching for a baby and is planning on killing the baby so this could be frightening to some children. I just thought I would let you know. I usually do not watch fantasy movies but this is one movie I will make the option for. We really enjoyed watching the digitally restored copy on Blu-Ray.


About the movie
Journey to the far corners of your imagination with Willow, for the first time ever on stunning Blu-ray! Written and produced by George Lucas and directed by Ron Howard, the film tells a timeless fantasy tale in which heroes come in all sizes...and adventure is the greatest magic of all. In celebration of its 25th anniversary, the unforgettable classic has been fully digitally restored and debuts on Blu-ray and DVD Combo Pack March 12, 2013 from Lucasfilm Ltd. and Twentieth Century Fox Home Entertainment.
When young Willow Ufgood (Warwick Davis; Harry Potter franchise) finds an abandoned baby girl, he learns she is destined to end the reign of the wicked Queen Bavmorda (Jean Marsh; "Upstairs, Downstairs"). In order to protect the child, Willow must team up with a rogue swordsman (Val Kilmer; Kiss Kiss, Bang Bang) and overcome the forces of darkness in the ultimate battle of good versus evil!
Willow is NOW available on BluRay and DVD!
** Disclosure: Posted by It's just my life... I was provided promotional material by the manufacturer or a representing PR agency. Images, information and prize provided by PR agency. The opinions and comments on this blog are those of the author. **