Shopping for my Pet at Target #cbias
This past week we purchased a house to move back to our home town. While we were packing we noticed that the bed we had for our dog had seen better days. Since we were getting some new digs to live in she needed some new digs to sleep in. Our pet is a member of our family and we love to spoil her rotten. We decided to head out to Target which has recently opened in Canada to see what kind of things they had for our precious furbaby.

Look at the Canadian Love when you walk in!
When we entered Target we noticed how bright the store was and we felt the Canadian love displayed as soon as we looked up. I really love the spacing in the aisles in the stores. There was so much room to get your cart or stroller through it was so nice.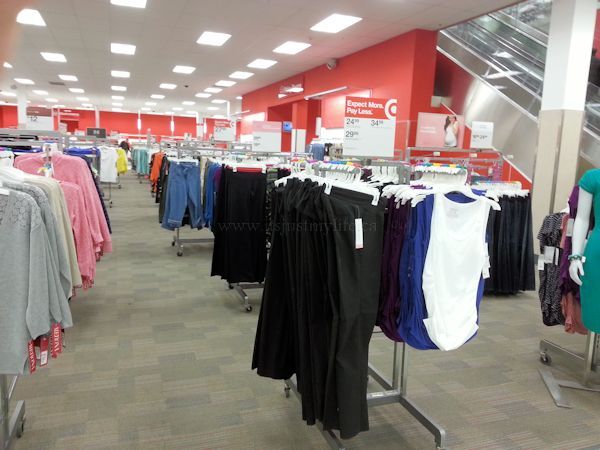 The room in the aisles is amazing and can fit all strollers and carts no problem.
We spent some time in the home decor aisles seeing if we thought anything would be good for our new house and making mental notes of things we liked for after we moved. Trust me I found many things that I will be picking up once we have moved.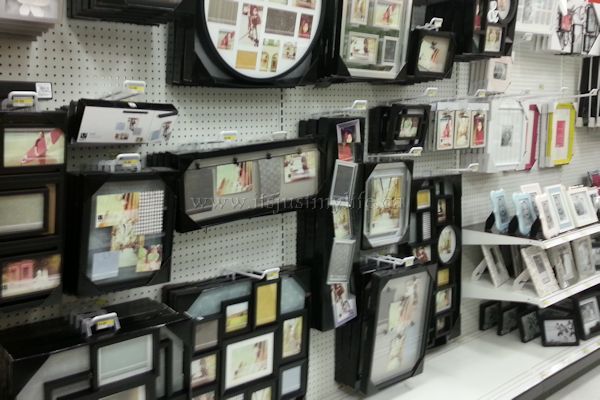 Cruising through the Home Decor aisles.
But on to the reason we were here... a new dog bed. While walking through the pet area I could not help but notice all the choices of dog chews. So many to choose from and displayed so neatly.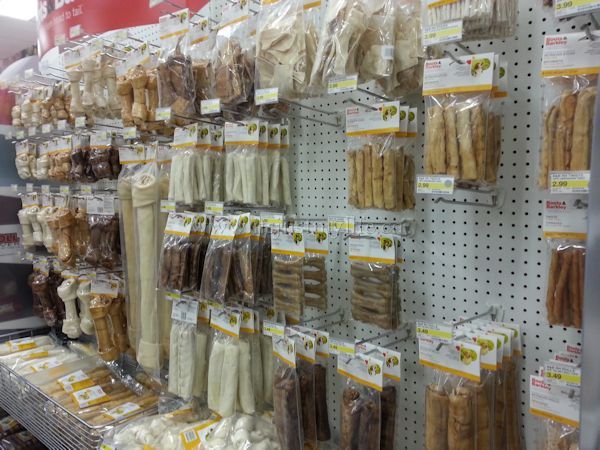 Dog Chews
The aisles in the pet area were packed full of many different products and also the tried and true brands we counted on for our dog. I noticed aisles after aisle of dog and cat supplies, food and toys.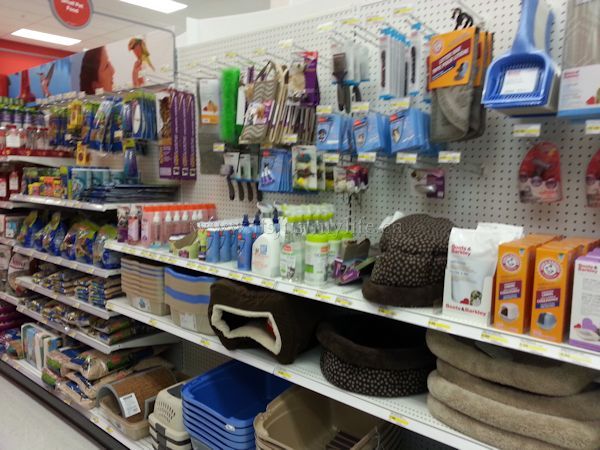 We took our time cruising the aisles looking at all the selection they had for our little furbaby. So many of her favourites lined the aisles and many products we haven't seen before that we are going to pick up and try for her.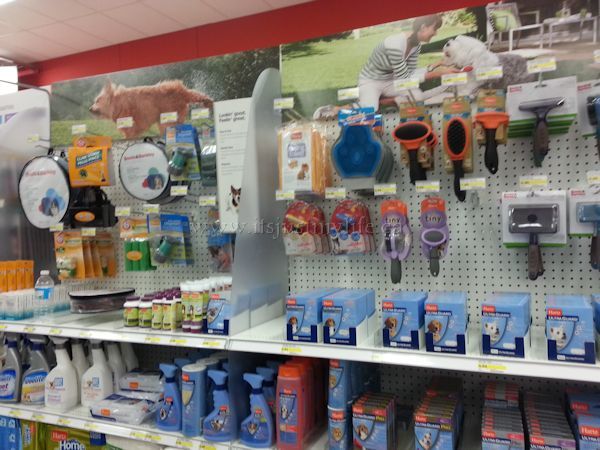 It was finally time to check out the beds for our dog.... if you are anything like me you have to look at everything before finally making your way to what you came to purchase.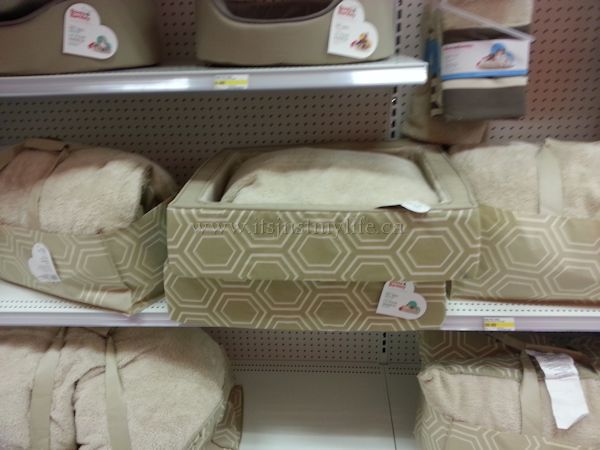 Lots of dog beds!
So many dog beds to choose from making my choice a more strategic one. In the end I went with a style she was familiar with, she is 10 years old now and change isn't something she loves. Of course it helped that the colours match my new house as well which did help in narrowing the selection down for us.
And the one we choose!!!!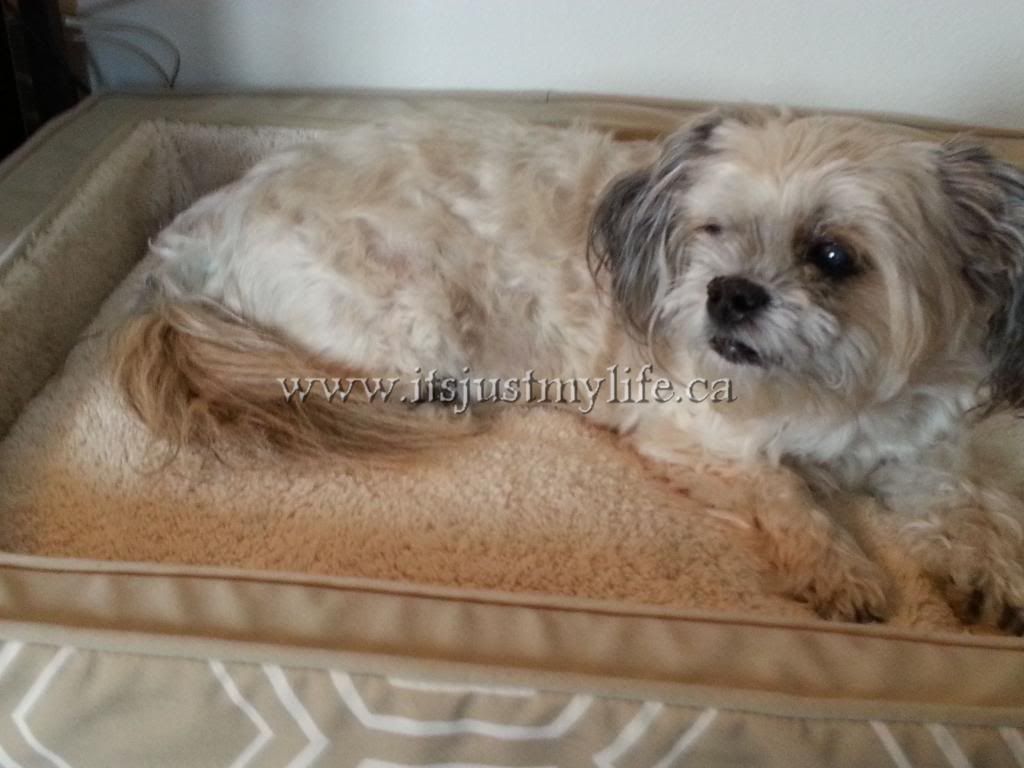 Just look at her enjoying her new digs! She was a bit camera shy but I know she likes it because I often find her laying in her new bed.
Head over to G+ to see our whole shopping trip
here
.
** Disclosure: It's just my life... is a member of the Collective Bias® Social Fabric® Community. This shop has been compensated as part of a social shopper insights study for Collective Bias® #cbias #SocialFabric. The opinions and comments on this blog are those of the author. **