Come on in, sit right down...

I have had a love for tea for as long as I can remember and I do not like to limit myself to one kind of tea. As much as I love tea my husband loves coffee. When we were house hunting one of the things high on my list was an area in the kitchen that I could create a hot beverage buffet. I am happy to say that we purchased a house that I was able to make my wish come true.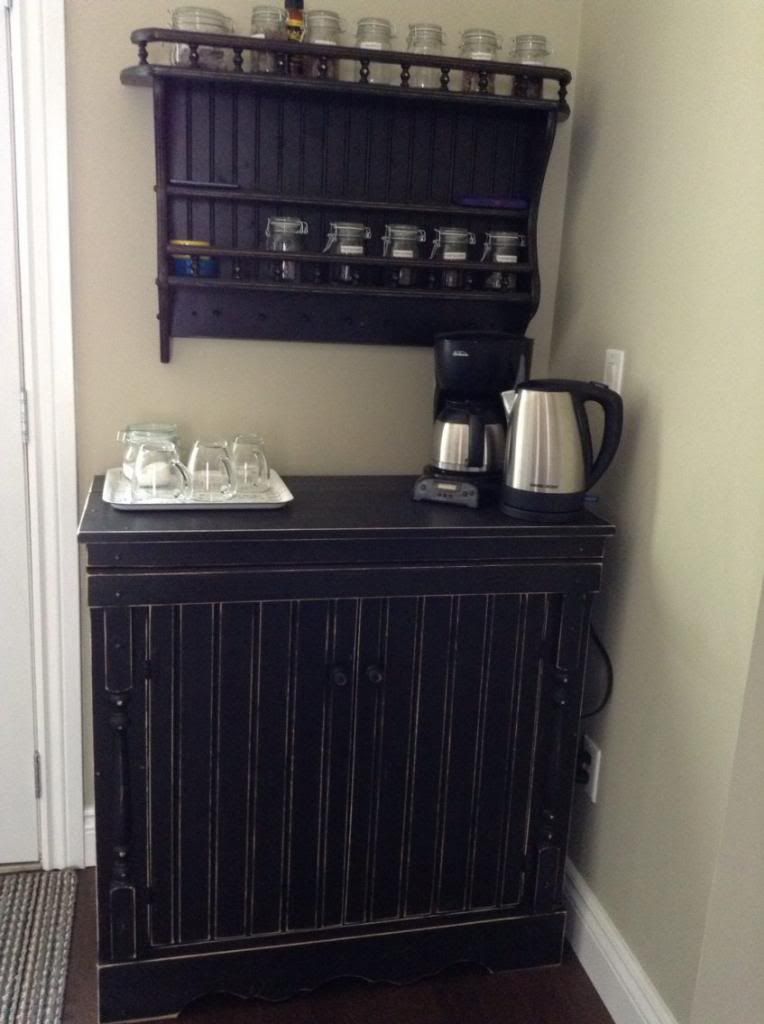 The handy thing about having a hot beverage buffet in my kitchen is that I am able to store my recipe books on the bottom shelf of the buffet. The shelf above the hot beverage buffet stores all my teas that I have at the time. The top shelf stores more cups, coffee, hot chocolate and other tea related items.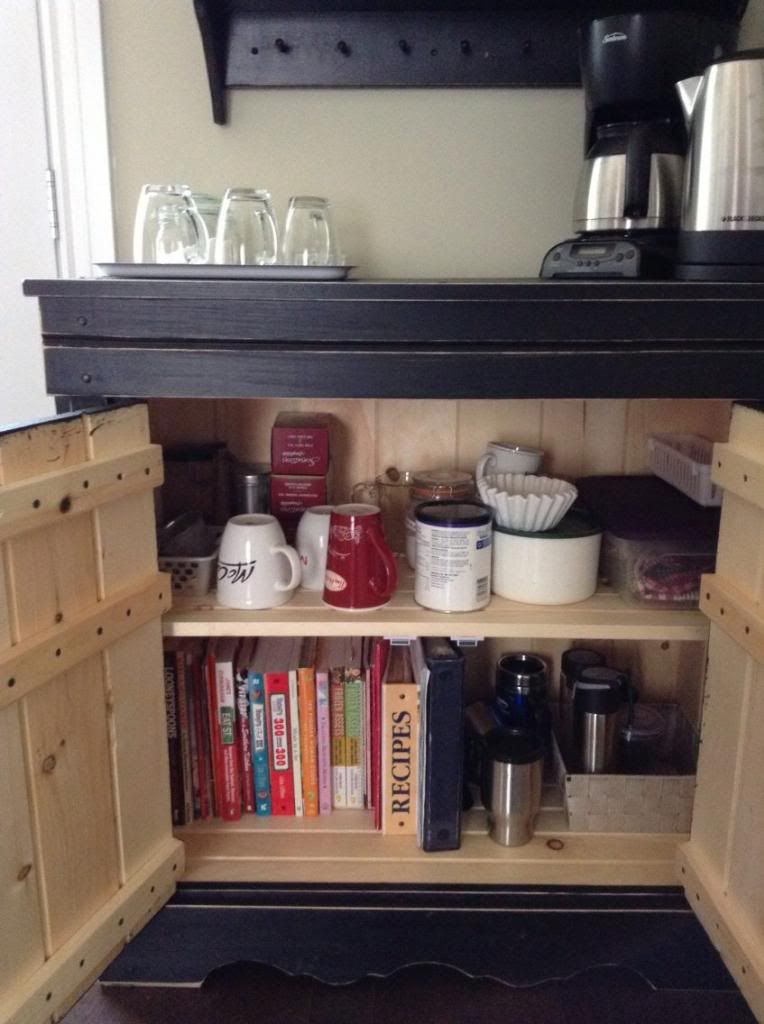 This your invite if you are ever in the area please come on in and sit down for a cup of tea or even a coffee. I would love to catch up and give you a tour of my new home. Okay my home is not exactly new it was built in 1860 but it is new to me. I would love to show you what has been done to my home and what we are in the middle of doing.
As we get settled into our house I will post more tours of our home so that you can get a glimpse into my home and life a little more.