Mini Plus Plus was a Boredom Buster from Learning Toys (Review)
We have had a bad case of the I am bored at our house lately. Honestly I think we are all just bored of packing. I have been blessed to be an ambassador for
Learning Toys
and they send us out some really neat toys to review every month and I get to share them with all of my readers.
We were sent
Plus Plus Mini 600 Piece Creative Building Set
to review this month. We love building at our house as it helps with concentration, hand-eye coordination, imagination and sensory stimulation. Each Mini Plus Plus measures approximately .75 x .5 inches so do not give these to small children to play with as they can be a choking hazard.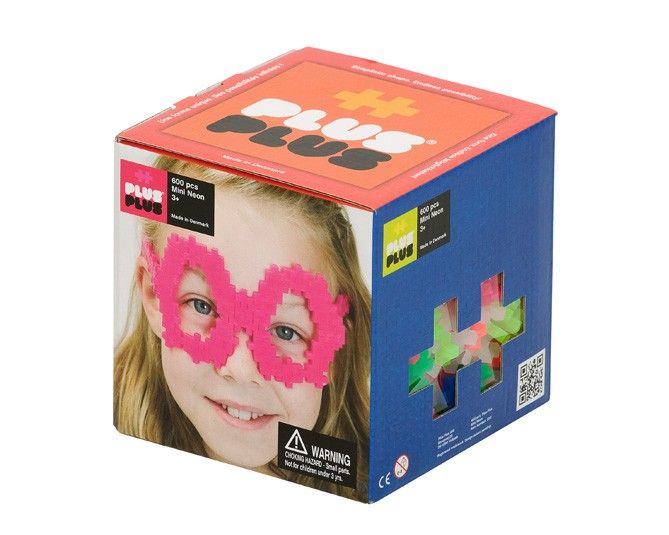 The easy-glide interlocking function makes them very easy to put together and take apart. As a family we had a great time creating some fun creations together. We left them out on the table and everyone would take a break from packing and create for a while and then return to packing.
Pictured below are some of the crazy creations we made and even Dad was a good sport and put on the glasses that were created with Mini Plus Plus. Thanks so much Mini Plus Plus for being a perfect boredom buster for our whole family today we look forward to many more days of creating with you once we get moved.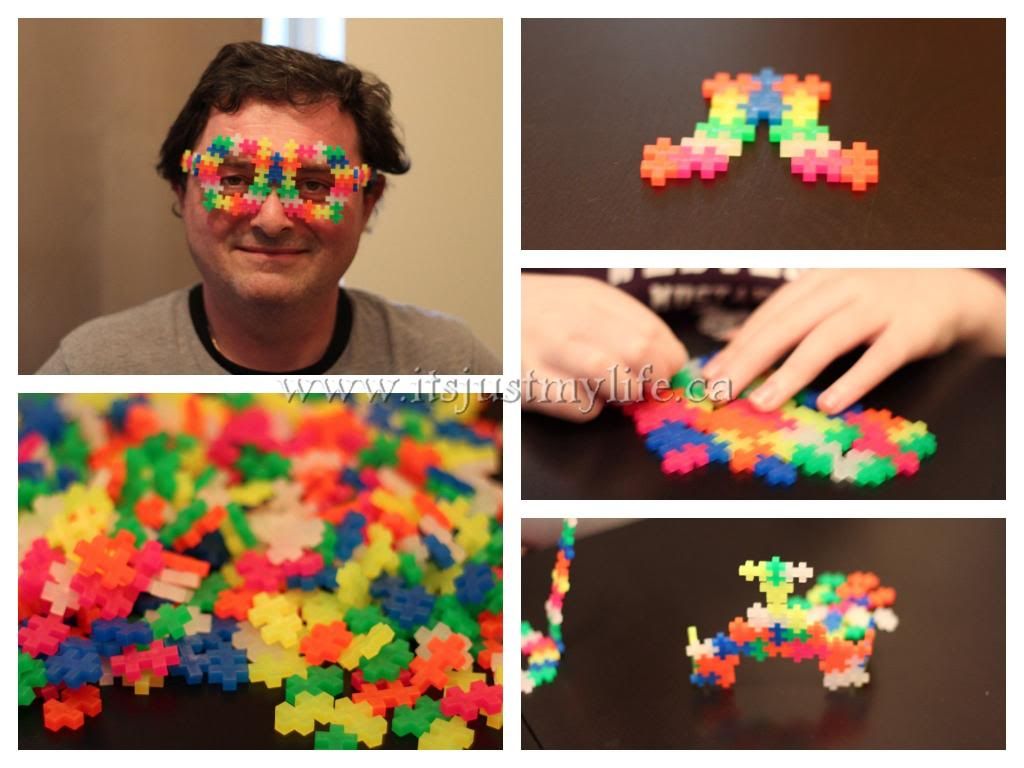 Be sure to connect with Learning Toys, they can be found online on at:
Website:
http://www.learningtoys.ca/
Twitter:
https://twitter.com/learningtoys_ca
Facebook:
https://www.facebook.com/LearningToys.ca
Pinterest:
http://pinterest.com/learningtoys/
** Disclosure: Posted by It's just my life... I was provided promotional material by the manufacturer or a representing PR agency. Images are provided by It's just my life... The opinions and comments on this blog are those of the author. **