NEW ~ Fibre 1 Almond & Cluster Delight Cereal - #Fibre1ACD - You can try it too!
I like to start off my morning with a balanced breakfast and that usually includes breakfast cereal. I find having cereal in the morning s a great way to get fibre into my diet. I was given a box of Fibre 1 Almond and Cluster Delight. Fibre 1 gives me 40% of my recommended daily intake, BONUS!!!
My life is busy and my days fill up fast, that is why I love that fact that I can start my day off right with Fibre 1 Almond and Cluster Delight. The fact that I could get 40% of my daily fibre intake in some serving of cereal is awesome. Did I mention how good it tasted? Delight is a perfect word to describe this cereal. It was truly a delight to try this cereal. I loved the almond slivers mixed in with the cereal. I love almonds!!! Just in case you were wondering the cereal tastes great on its own just eating it by the handful. I am speaking from experience of course.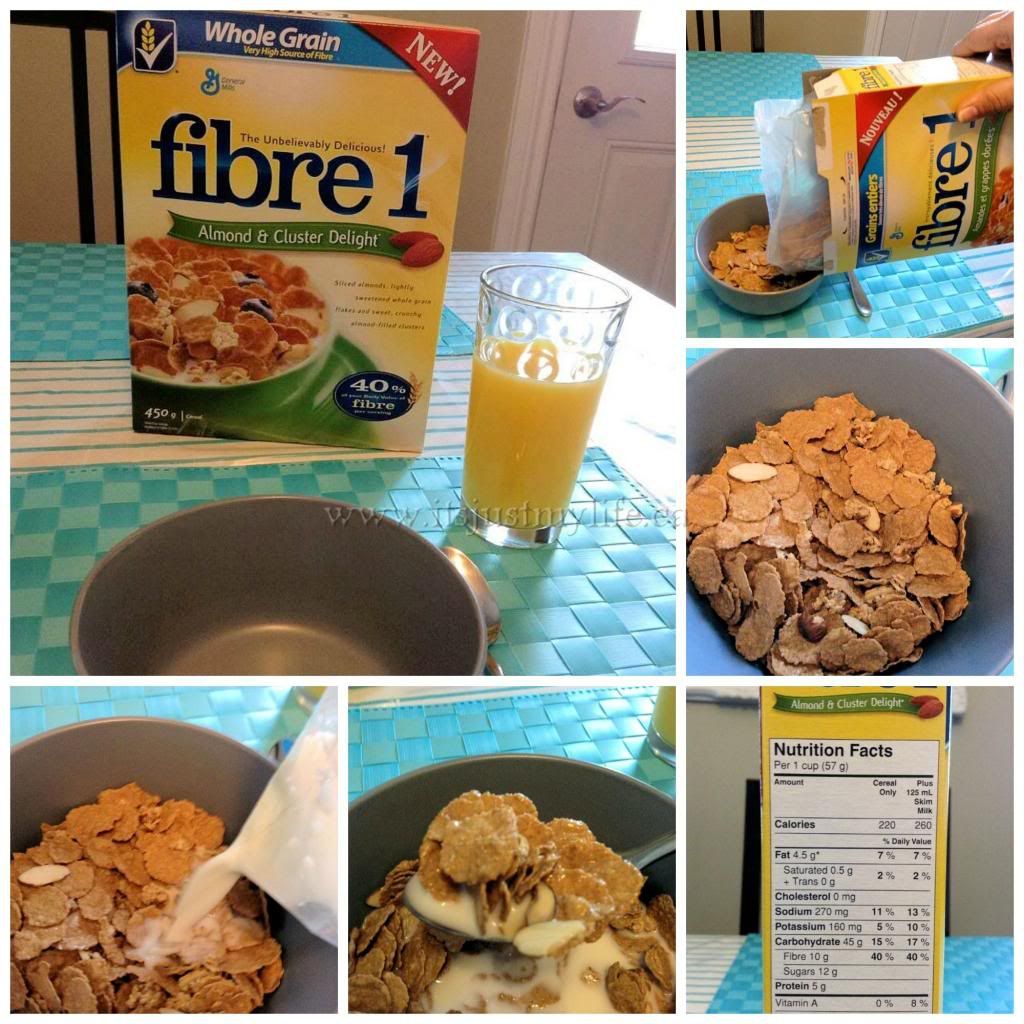 You don't have to take my word for it because
….
Starting today, June 3, 2013, on the
General Mills Life Made Delicious page
until June 25th General Mills will be allowing facebook users to order a coupon for a FREE box of cereal that is redeemable one day only on July 16, 2013.
I know this coupon is going to be in huge demand so make sure you head over as soon as possible to be one of the lucky ones to get the coupon to try this new cereal.
How do you get fibre into your daily diet??? Any tips you would like to share???
"Disclosure – I am participating in the Fibre 1 Almond & Cluster Delight Cereal blogger campaign by Mom Central Canada on behalf of General Mills. I received compensation as a thank you for participating and for sharing my honest opinion. The opinions on this blog are my own."