IAMS - What's in your dog's bowl?
Everyone who knows me knows how much I love my furbaby. Cheyenne is definitely a big part of our family even though she is so small. Being such a important part of our family I have no idea why I hadn't taken more of an interest in what we were feeding her. When we adopted her we were told and given the food she was on and we didn't think twice we always purchased the same food. It was not until IAMS approached me about their new IAMS SO GOOD dog food and offered to let me try it out for my furbaby.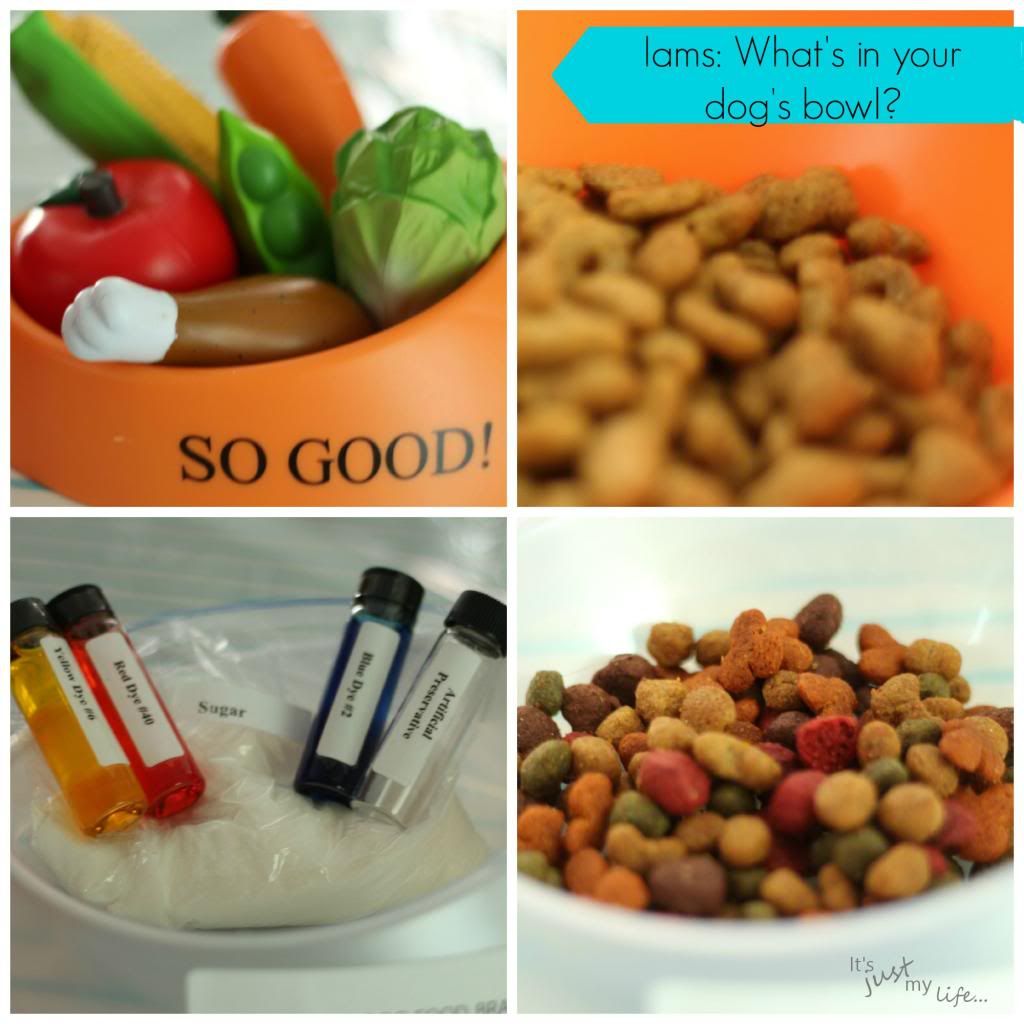 IAMS SO GOOD is pictured at the top and my dog's regular brand at the bottom.
Truth be told I was not sure how my 10 year old furbaby would handle the change in her dog food. I just knew that after I found out how many dyes and how much sugar was in her food I needed to make a change. I was so surprised when Cheyenne just gobbled it right up like it was a new found treat. We have never had to control how much she eats she would just eat the right amount but we found with the IAMS SO GOOD dog food that she was begging for more and more so we now have to practice portion control on my 8lb dog.
IAMS sent me over a lunch box that contained not only what was in their food but what was in the leading brands food which just happen to be my dog's regular dog food. Mind you they didn't tell me it was my dog's regular food but I took one look at it and just knew it was. As you can tell I am still feeling very guilty about feeding my furbaby so much sugar on a regular basis.
Needless to say we have made the switch to IAMS SO GOOD!
To learn more about IAMS SO GOOD! vs other leading brands of dog food visit their site at
IAMS SO GOOD!
and follow the tweets by using #IAMsSoGood!

**Disclosure: The products mentioned have been given free of charge from the company or PR firm in exchange for being featured on It's just my life…. The opinions expressed on this post are those of author and have not been influenced in any other way.**