Share on the Resolve® Tip Exchange for your chance to win! #ResolveTip
It seems like mount laundry is always piled up at my house. I am beyond fearful of stains on clothing. I do go a tad overboard when it comes to dealing with the stains as well. I am one of those people who will not wear any stained clothing and yes I have been known to toss out clothes that have stains in them that I just can't get out. You know the stains that you forgot were in the clothing and didn't treat before it headed into the washer and then the dryer. Please tell me I am not the only one that happens to.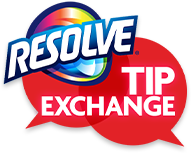 In the last week I ordered some clothes online for my daughter from her favourite store. When the clothes arrived I noticed a stain across the front of the off white shirt I had just purchased. The first thing I did was write the company and send a picture of the stain with my letter. They gave me permission to wash the shirt and try to remove the stain.
The problem was I had no idea what created the stain in the first place so after testing the fabric for colourfastness I then went ahead and treated the stain with Resolve by:
1. Mix ¼ scoop of powder with ¾ scoop of warm water (it's easiest to mix it all up in the scoop)
2. Apply some paste to the stain and leave around 5 minutes
3. Use the knobbled scoop to work the paste gently into the stain
4. Add the stained piece of clothing to the rest of the wash load, add detergent as usual, and wash.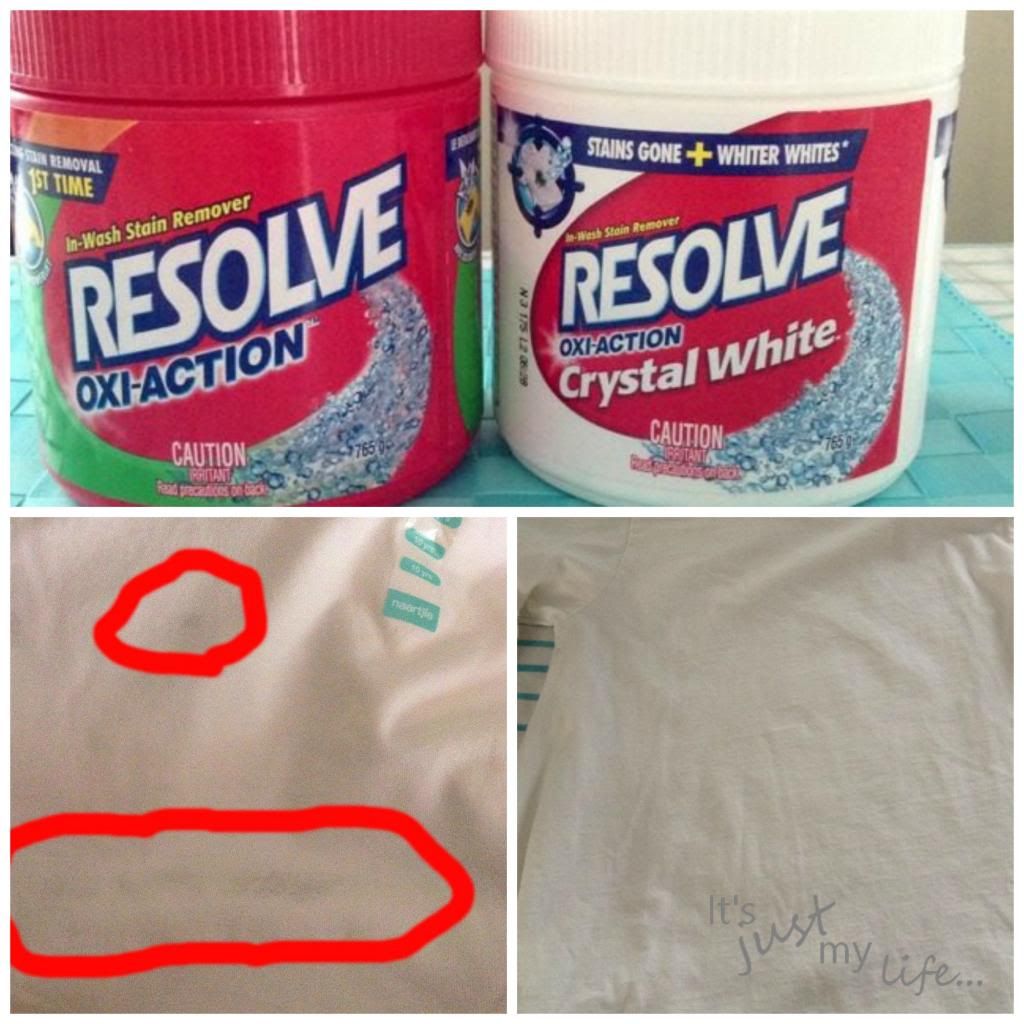 For all your cleaning tips on stains head over to the
Resolve® Tip Exchange
where you can even ask a question about stain removal. Do you have any stain fighting tips to share -
Share a tip
and enter for your chance to WIN one of 12 weekly prizes of $250 and the grand prize of $5000!

Disclosure: It's just my life... is part of the Resolve® Tip Exchange Blogger Campaign with Mom Central Canada and I receive special perks as part of my affiliation with this group. The opinions on this blog are my own