What happens when Kinder Surprise and Monsters University Collide? #Kindermom
When Monsters U came out this year we rushed off to the theatre to see the movie. We loved all the characters but we did have our favourites. My daughter loved Sulley, while I really liked Squishy. I am beyond thankful that scary dreams are not something we have had to deal with in our household. That doesn't stop us from having fun with the Monsters U gang!
What happens when Kinder Surprise and Monsters U collide?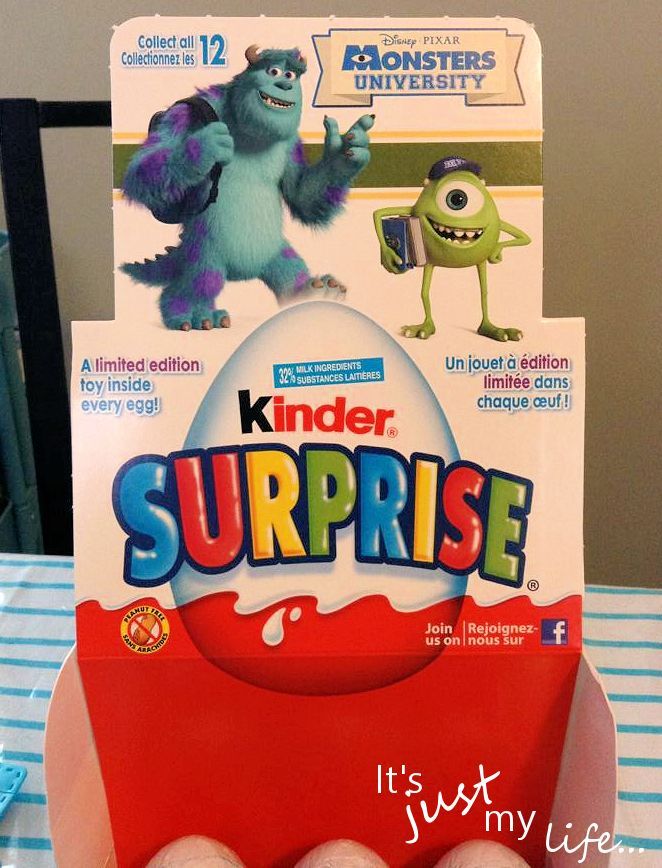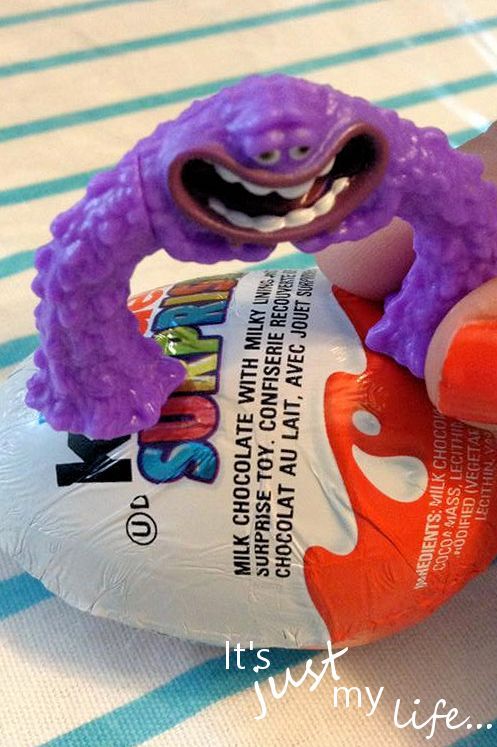 I can only share with you what happened in our house when we brought the Kinder Surprise eggs into our house. The first one to break out of his shell was Art. He was quite a mischievous fellow and wanted to break open the other eggs right away so that he would have some friends to play with.
Art jumped into the packaged and pulled out one of the eggs. He then started jumping up and down on the egg until he felt it crack open. Art continued to crack open egg after egg until he released some of his friends so they could come out and play with him.
Egg after egg was opened!
We all know that a monster has to have company or it is not as much fun on his daily adventures.
Art's mission was finally complete once he had opened enough eggs to reveal some of his friends to their new home. Art was lucky enough to have Sulley, Mike, Squishy and many others join him for some new adventures in the It's just my life... household.
Check out your local stores for the new Monsters U Kinder Surprise and see what monsters can come into your home for some new adventures and a whole lot of fun!

Did your child enjoy Monsters U, who was their favourite character? Does your child suffer from night terrors, what do you do to help?

Disclosure: It's just my life... is part of the KINDER® Mom program and I receive special perks as part of my affiliation with this group. The opinions on this blog are my own.