Don't be like me - Invest in your Child's Future #SaveWithRBC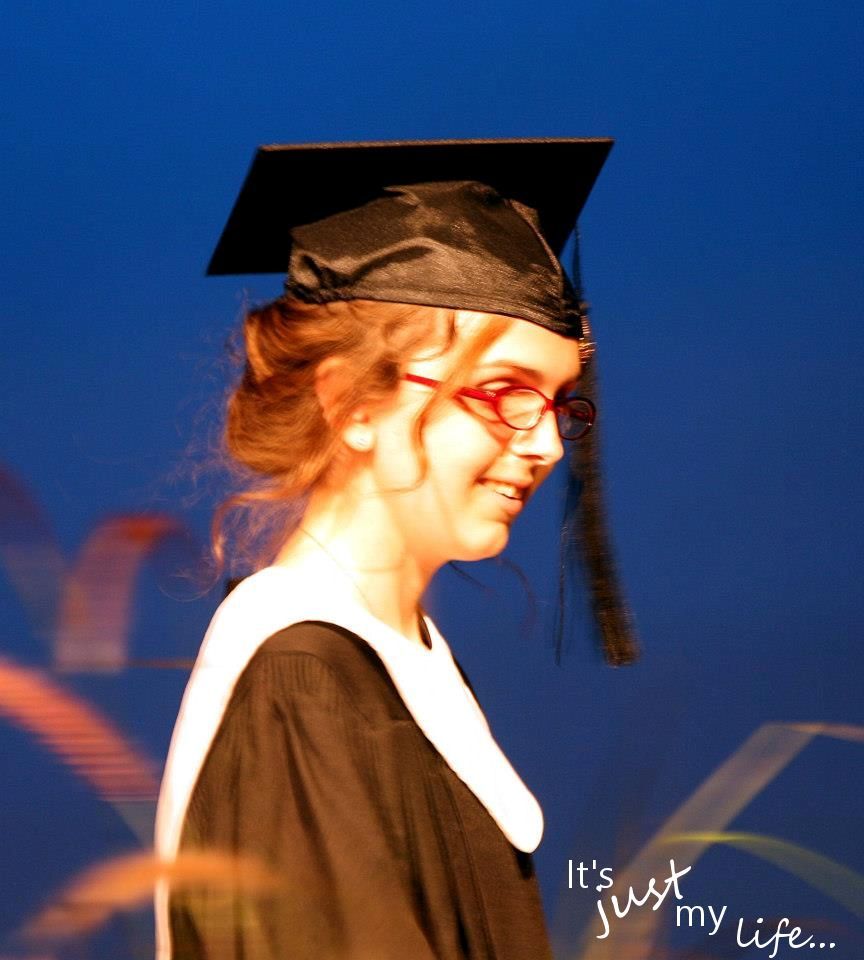 Our middle daughter walking across the stage receiving her diploma.
As a mother of three grown children there has not been a prouder moment for me then watching my children get their high school diplomas. Watching them walk across the stage and receive their certificates and awards is something I never get bored of seeing. Just knowing your children are on their way to accomplishing the dreams and goals they have made for themselves just warms my heart.
What I didn't think about then was something I think about a lot now as they are in University and trying to pay for their post secondary education. Working and saving trying to make the most out of what little they have.
My oldest daughter has had to work so hard throughout university working two to three jobs while juggling a full course load for university for the last three years now. It has not stopped her from continuing on in her studies but I know if we have had money saved for her and her siblings it would have made things a lot easier for them all when it came to getting their post secondary education.
Unfortunately there was job circumstances beyond our control that didn't allow for us to put money aside and save for their post secondary education. It breaks my heart to see how much they have to do to continue being able to go to school. They are making so many sacrifices along the way that I know they find worth while now but I just wish I had done something long ago that would have helped them for this time in their life.
So heed my warning... and start saving for your child's future now. Do you realize that be investing just $25/week(from birth) that can grow into over $50,000 by the time they are 18. Talk about being able to lift some of the burden off of your child when it comes to education!
Not only that but you can get up to $500 a year in government grants for a total of up to $7,200 (the government will match 20% of the first $2,500 contributed each year for eligible children). Yes you heard me right free money!!!! How often do you hear about getting free money ... I can answer that pretty much never.
To make remembering to save even easier RBC can set it and forget it. Saving for your child's education is easier when you save automatically with the RBC RESP-Matic®.
Don't make the same mistake I did... head on over to
RBC RESP site
for more information on the Registered Education Savings Plan and how it can benefit your family.

Disclosure: I am part of the RBC RESP blogger program with Mom Central Canada and I receive special perks as part of my affiliation with this group. The opinions on this blog are my own.