I have my Dream Kitchen & You Can Too! #FinishYourKitchen
In April of this year we were house hunting for a big move back to our hometown. We viewed many houses before we walked into the house that had my dream kitchen. The moment I walked into the house I just knew that this was the house for my family largely because of the kitchen.
Dream Big & Win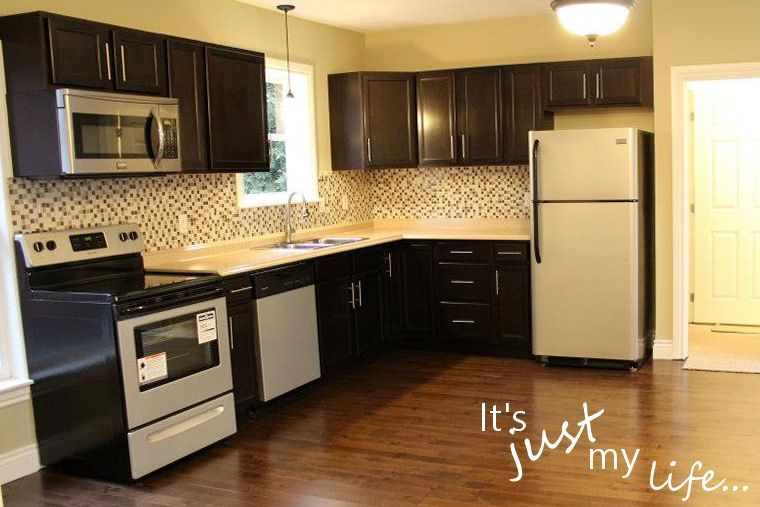 I love my dark cupboards with my neutral coloured counter tops and dark hardwood floors. The brushed stainless steel appliances just add to the room. I was fortunate enough to have all brand new appliances for the first time in almost 20 years. When I opened my dishwasher for the first time there was a sample of Finish Quantum to try. My dishes seem to show everything since they are snow white in colour that is why the detergent I use is so important. Since moving into our home I have used nothing but Finish Quantum or Powerball to clean my dishes because I can count on it to get the job done.
Finish and Bosch have teamed up to bring you an amazing contest where you can win a $10 000 Ultimate Kitchen Makeover with their buy one get one mail in rebate in store promotion.
For us the kitchen is the hub of our home. We spend a lot of time fellowshiping around our kitchen table with all of our guests. I love to do a lot of baking so I am prepared when ever someone just drops by for tea and treats in the afternoon. I also get to keep my clean up easy with Finish who I have enlisted to do all the clean up work. You can take your dishwasher to the next level with Finish Quantum, Powerball or Gelpacs.
Right now Finish products are BOGO (Buy One Get One Free) with
mail in rebate
. When you send in your rebate form you enter to win one of 10 prizes of a $10 000 Ultimate Kitchen Makeover from Finish.
To get your rebate form go to the
Finish Canada Facebook Page
and Like it (form does not display unless you do), download, fill it out, attach your receipt and you're done.
What would your $10,000 kitchen makeover look like?
Good Luck,

Disclosure – I am participating in the Ultimate Kitchen Makeover Blogger Campaign on behalf of Finish. I received compensation as a thank you for participating and for sharing my honest opinion. The opinions on this blog are my own.