Loaded Baked Potato & Chicken Casserole
We made this for dinner tonight and it was a huge hit in our house so I thought I would share the recipe with all of my readers.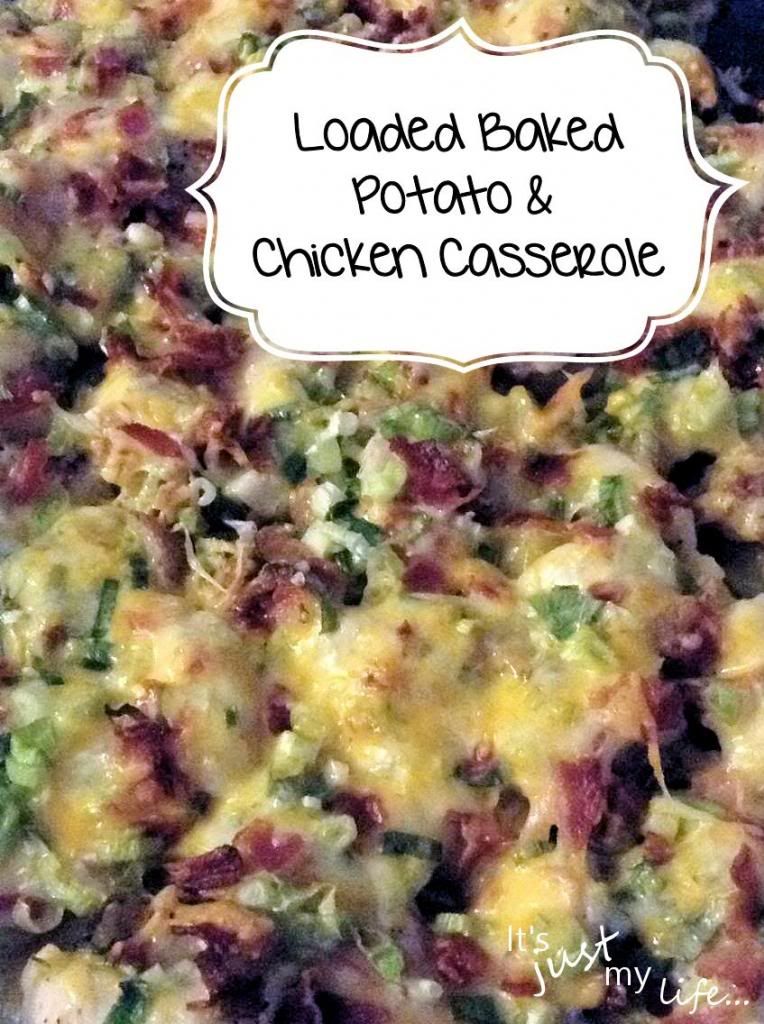 2 Chicken Breasts (cut into 1inch cubes)
8 to 10 Red Potatoes (cut into 1 inch cubes)
1/3 cup Olive Oil
1 1/2 tsp Salt
1 Tbsp Pepper
1 Tbsp Paprika
2 Tbsps Garlic Powder
3 Tbsp Hot Sauce (Optional)
1 cup Green Onion
8 slices Bacon, cooked and crumbled
2 cups Cheese (I mixed feta, mozz and medium cheddar)
Preheat oven to 500 degrees

Mix olive oil, salt, pepper, paprika, garlic powder and hot sauce in a bowl.

Dice potatoes and add them to bowl of olive oil.

Coat 9x13 Baking Dish with cooking spray.

Bake potatoes for 45 minutes turning them every 15 minutes.

Put cubed chicken in the bowl to marinate until potatoes are cooked.

Mix green onion, bacon and cheese in a bowl.

Once potatoes are done add raw chicken on top.

Layer Cheese mixture over top of chicken.

Bake for another 15 to 20 minutes until chicken is cooked and bubbly.