Decorating for Christmas...
I love Christmas!! Christmas is one of my favourite time of the year to decorate. I just love everything about it. I thought I would share with you some of the decorations I have in my home that are near and dear to my heart.
My husband was wonderful enough to make this bench in my kitchen but it was looking go plain until I found this lovely red pillow that brought me so much "joy". The bench was one of the DIY projects that my husband made to add to our new home. I should say our new to us home. Our home was built in 1860 so it really isn't new new.
This has to be my favourite piece of my Christmas decor. Who knew that a 50 cent purchase would end up being one of the most beautiful additions to my home. I was shopping at a local thrift store on their 50% off day and came across this beautiful vintage 3 tier tray and just knew I had to find a place in my home for it. With the Christmas season now here I thought it would make a perfect display on my kitchen table.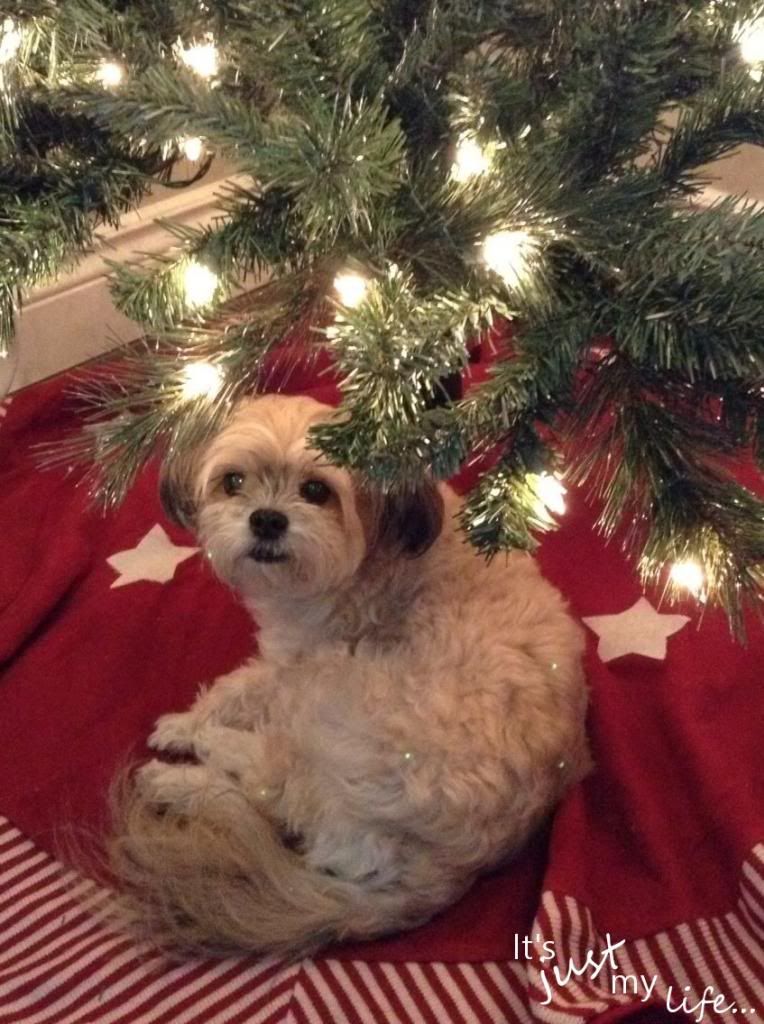 Of course I had to share with you the cutest little Christmas accessory I have in this house and it is my furbaby who loves to sit under our Christmas tree. She is just so much cuteness in one place.
Happy Decorating,