It's Christmas with Chicken Soup for the Soul {#Review}
Chicken Soup for the Soul: It's Christmas!: 101 Joyful Stories about the Love, Fun, and Wonder of the Holidays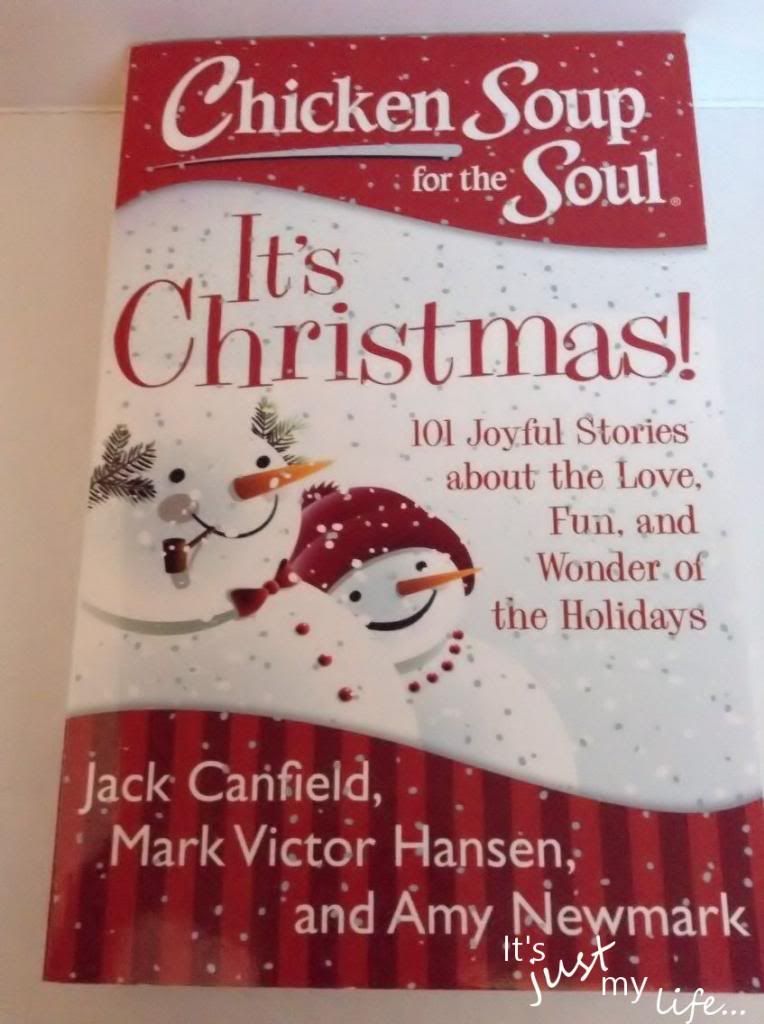 It's Christmas is a wonderful collection of heartwarming stories that warm your readers heart. It makes a wonderful house warming gift or a gift to put under the tree for those you care about.
Christmas is an exciting and joyous time of year, a time of family, friends, and traditions. You will delight in reading these 101 festive stories about the joy, wonder, and blessings of the season. This collection is filled with merry and heartwarming stories about holiday traditions, family, and goodwill. Remember, all of our stories are "Santa safe" so they can be enjoyed by the whole family. A fantastic holiday gift and a great way to start the season!
The stories in this book touched my heart and I found myself crying, smiling, laughing and rejoicing as I read them. There are many wonderful chapters like: The True Meaning, Miracles Happen, Santa's Elves, From the Mouths of Babes, Bark! The Hearld Angels Sing, The Naughty List, A Little Help from My Friends, Holiday Hijinks, Bittersweet Christmas and Making Memories.
Connect with Chicken Soup for the Soul
Find More on their
Website
Find them on
Facebook
Follow them on
Twitter
Happy Reading,

** Disclosure: Posted by It's just my life... I was provided promotional material by the manufacturer or a representing PR agency to facilitate this review. The opinions and comments on this blog are those of the author. **