My bags are packed and I am off to meet P!nk #PGMom

I would say I am an avid concert goer. I love music all kinds and look forward to seeing the show the artist puts on. I had read many things about P!nk and the show she puts on being just incredible to watch. I have to say she did not disappoint one bit. Up until this concert I would have had to say that David Bowie the glass spider tour was one of the most theatrical performances I have ever been to - you did notice I said up until this point! P!nk just blew it out of the water!!!
I did take a few pictures of the show but to be honest I wanted to take it all in through my eyes and not the small screen on my cellphone. The performance was nothing short of amazing. I had great seats to this sold out show. I was on the floor in the 15th row!!! I have P&G and Covergirl to thank for these seats!!!!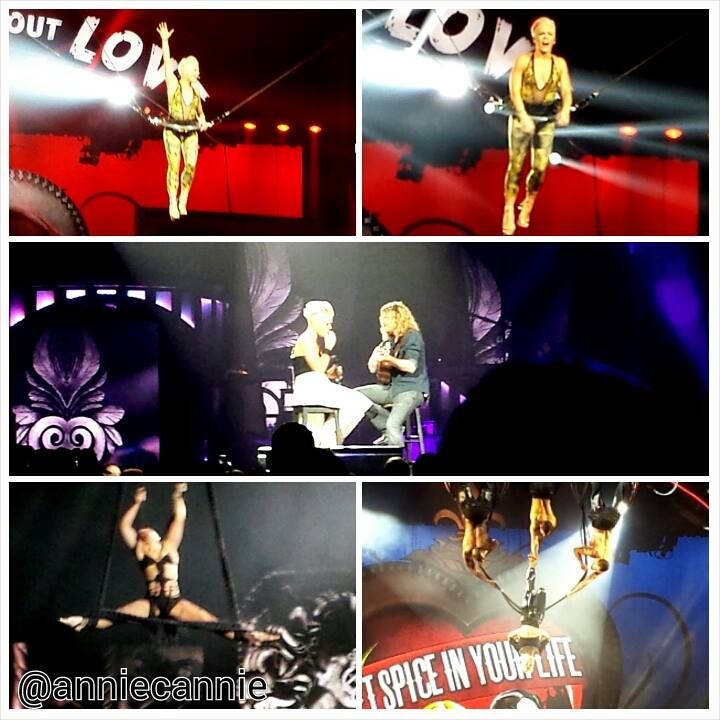 I did not expect to see such a large age demographic at the concert - every where I looked everyone was singing and dancing to all her songs. P!nk spent as much time in the air as she did on stage if not more time in the air. P!nk at one point was flying over top of us and to the top of the ACC. I am not sure how she does it but wow that woman is in amazing shape.
My evening also included a meet and greet with P!nk before her concert on Monday night. I entered the room and introduced myself to P!nk and she in turn introduced herself as Alecia, I love that she introduces herself as her proper first name. I took the opportunity to ask her about life on the road with her daughter Willow and how does Willow adjust to being on the road all the time from city to city.
Alecia shared that Willow who is 2 1/2 years old adjusts from city to city a lot better than she does. She has a whole village helping her raise her. She also shared with me that Willow's first words were venue and event. I could see her face light up as she talked about her daughter. Alecia also said she is expecting Willow to through a fit once she finds out that they are no longer touring and will be spending some time at home.
I have to say that I loved the concert and I really loved meeting P!nk (Alecia) who was so real and just a mom like me when it came time to talk about her daughter.
Here is the photo that was taken from that Monday night.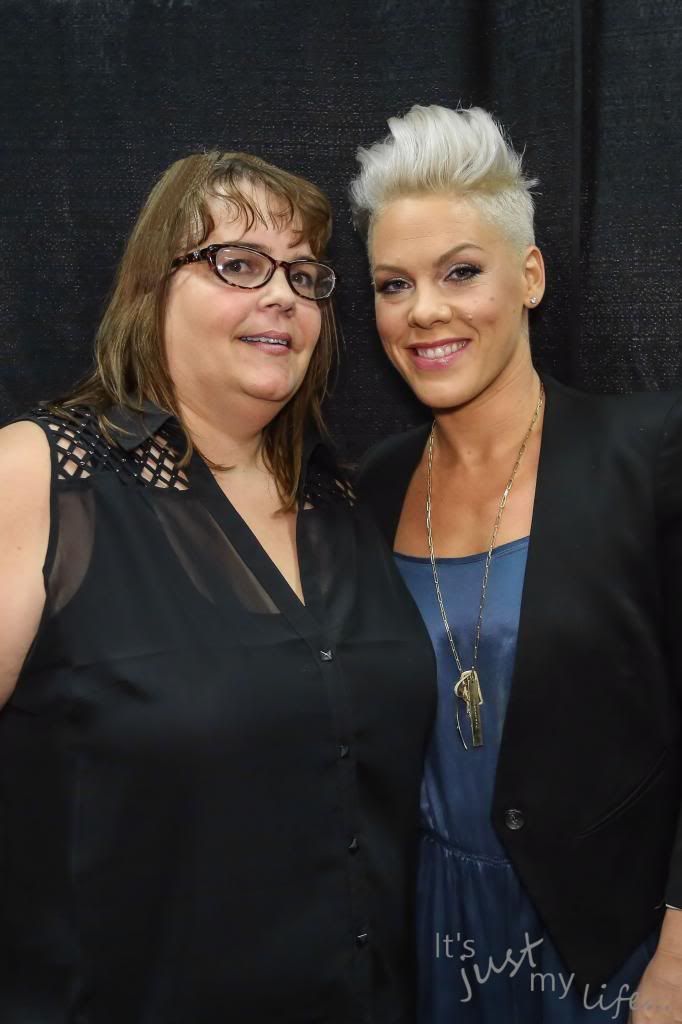 I want to thank P!nk, Covergirl and P&G for the amazing experience!