Annie's French Toast...
One of my favourite breakfast items to make has always been French Toast that could be because I love it so much. I have a recipe that I have been using for a long time and I thought I would share it with my readers today.
I have recently noticed that in the freezer section of my local grocery store you can now purchase French Toast already frozen. I will be honest you would catch me purchasing this item. It just sounds so wrong on so many levels. When French Toast only takes minutes to make with common ingredients.
2 tablespoons all-purpose flour
1/2 cup milk
1 pinch salt
2 eggs
1/4 teaspoon ground cinnamon
1/2 teaspoon vanilla extract
2 teaspoons white sugar
6 thick slices bread (of your choosing)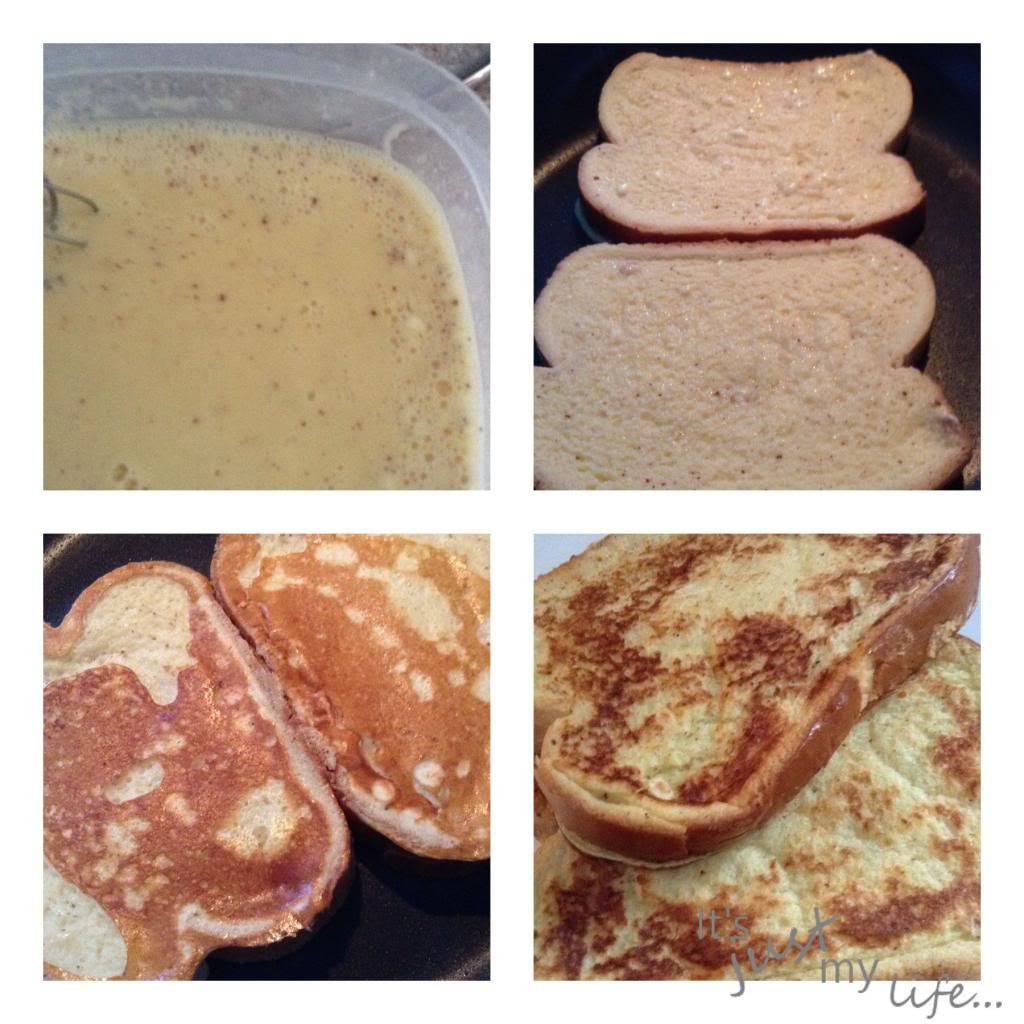 Mix all the ingredients minus the bread in a bowl that will allow you to put in a slice of bread flat to coat with egg mixture. I find whisking it works best and I even whisk in between putting each slice of bread in because the cinnamon tends to go to the top in between soaking the slices in the mixture.
You can spray a little oil in the bottom of your pan so that they come up evenly coated and golden brown.