Menu Planning Monday - February 10, 2014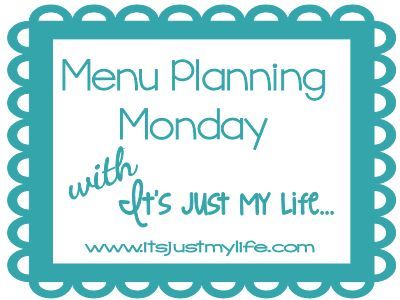 I love to plan everything.... I am a planner nut! This includes my Menu for the week even though I do not always post it every week I do plan it out in my planner so that we know every day what needs to be prepared. We do have some dietary restrictions that include NO beef among other things. We usually prepare a little more so that all our leftovers can be eaten for lunch the next day.
Monday - Chicken Alfredo, Salad
Tuesday - Spare Ribs, Baked Potatoes, Veggies
Wednesday - Pasta, Salad
Thursday - Shepherd's Pie, Salad
Saturday - Lazy Day Casserole
Sunday - Chicken Tortellini Soup
What are you having for dinner this week???