Menu Planning Monday - February 24, 2014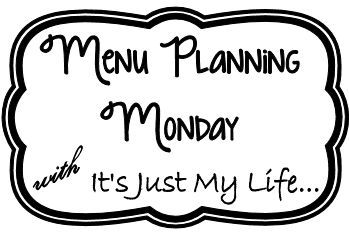 This week I waited until this morning to do my menu plan because my weekend was busy with organizing my daughters room and the Oscars. So now I need to do some serious catch up.

Monday
Pizza

Tuesday
Pork Chops, Roasted Potatoes, Salad

Wednesday
HM Chicken Noodle Soup

Thursday
Mexican Dish

Friday
Turkey Pot Pie, Salad

Saturday
Pasta Dish

Sunday
Roast Beef, Potatoes, Veggies
What are you having for dinner this week???