Menu Planning Monday - March 17, 2014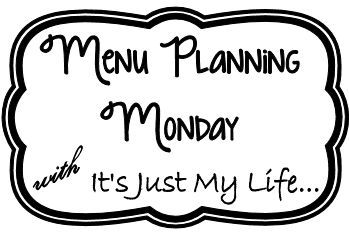 We are celebrating a birthday this week on Sunday and we will be celebrating with a trip to the Roadhouse Restaurant. This weeks menu plan had input with all my family members. I find planning our menu works better that way because everyone has a say in what we make that week.
Monday - Homemade Pizza and Salad
Tuesday - Turkey Tortellini Soup, Buns
Wednesday - Spare Ribs, Potatoes, Veggies
Thursday - Pasta Night, Salad
Friday - BBQ Burgers, Salad
Saturday - Chicken, Rice, Veggies
Sunday - Out for Dinner!!!
What are you having for dinner this week???