Menu Planning Monday - March 3, 2014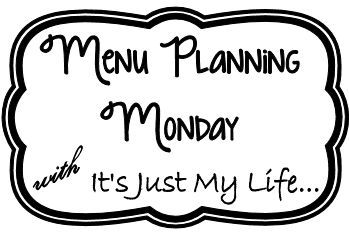 This week I waited until this morning to do my menu plan because my weekend was busy with organizing my daughters room and the Oscars. So now I need to do some serious catch up.
Monday - Spare Ribs, Rice, Veggies
Tuesday - Cabbage Rolls, Mashed Potatoes, Veggies
Wednesday - Pasta, Salad
Thursday - Tacos, Nachos
Friday - Chicken, Ranch Potatoes, Broccoli
Saturday - Pork Chops, Rice, Veggies
Sunday - Stew in bread bowls
What are you having for dinner this week???