Menu Planning Monday - March 31, 2014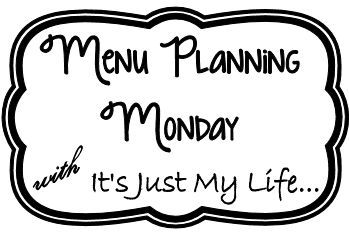 This week my husband is on afternoons. We are homeschoolers and because of that we can have dinner for lunch all week. I love that we can do this. Here is our menu for the week.
Monday - Chicken Stew
Tuesday - Souvlaki, Rice, Veggies
Wednesday - Chicken Burgers, Potato Salad, Veggies
Thursday - Pasta Night, Salad
Friday - Homemade Pizzas, Salad
Saturday - Pork Loin, Potatoes, Veggies
Sunday - Meatballs, Rice, Veggies
What are you having for dinner this week???