The Motors Roared - #MonsterJam at Budweiser Gardens
You could just feel the excitement in the crowd as they anticipated the start of engines. My Shaylin was so excited to be at Monster Jam at Budgardens. She couldn't wait for it to start and was just on the edge of her seat until the trucks started to go across the course.
We were cheering for Nothern Nightmare since he was from Canada but my daugthers attention shifted quickly as soon as she found out there were two girls driving. Sorry Northern Nightmare but girls driving big Monster Trucks just ROCK!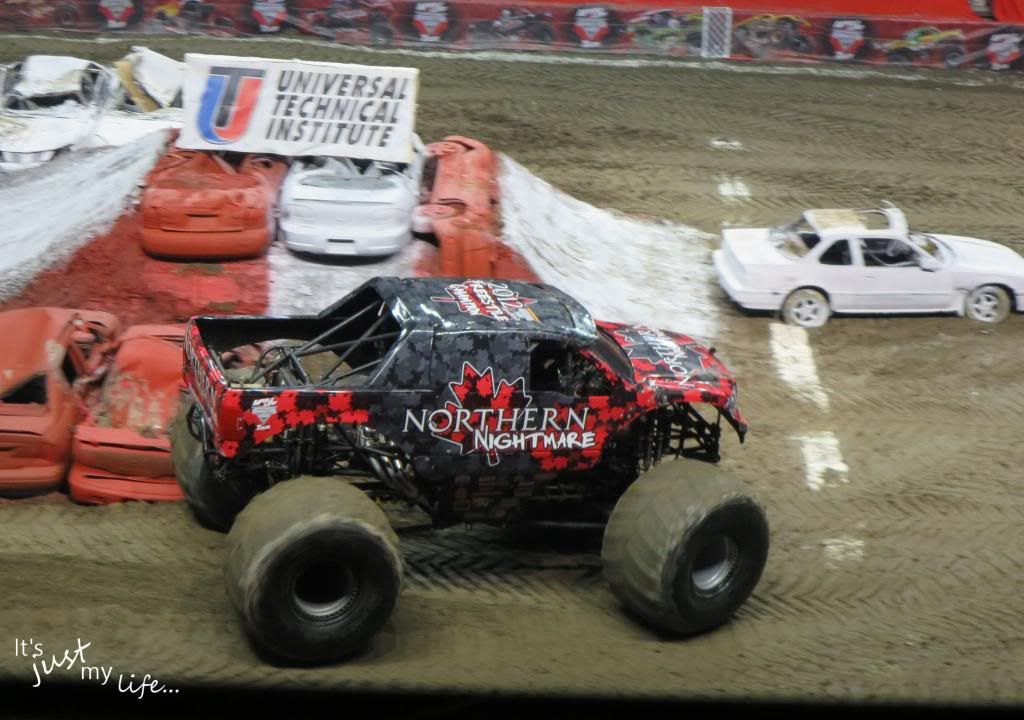 The first competition we got to see was won by one of the women, my daughter was cheering her on so loudly it was even deafening to my ears which did have ear plugs in them. I will give you parents a public service announcement - remember to bring ear plugs for your children and yourself. You will thank me later.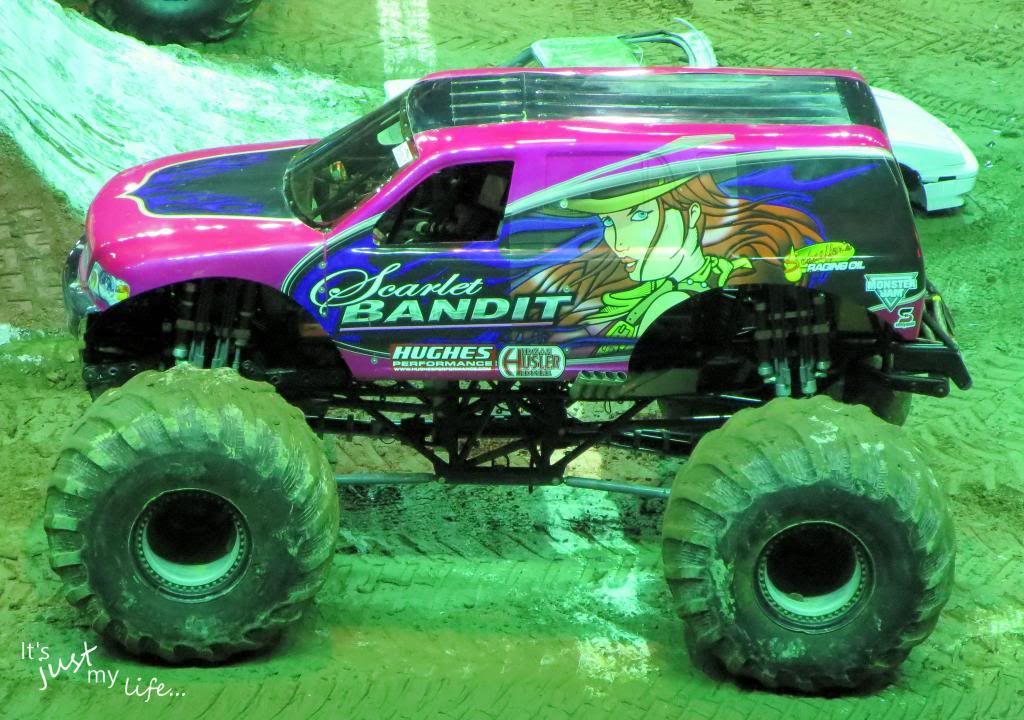 Pictured above is Scarlet Bandit she won the first competition of the day. As the event went on I looked around to see how everyone's full attention was down on the course. The trucks really keep you watching and even when they bring out the motor bikes I know my daughter kept cheering the whole time.
When Monster Jam comes to your area be sure to grab some tickets and bring your family out to this family friendly event!

** Disclosure: Posted by It's just my life... I was provided promotional material by the manufacturer or a representing PR agency. Images, information and prize provided by PR agency. The opinions and comments on this blog are those of the author. **