Menu Planning Monday - August 25, 2014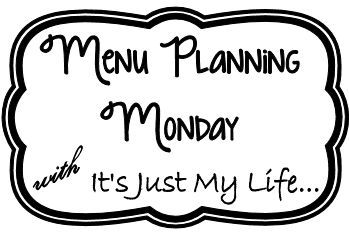 With the going back to school schedule just right around the corner I feel like it is time for some fall meals. I know it sounds silly but it really does.
Here is our menu for the week.
Monday

Tuesday
Wednesday
Thursday
Enchiladas, Nacho Chips, Salsa
Friday
BBQ Chicken, Poratoes, Grilled Veggies
Saturday
Pulled Pork, Ranch Potatoes, Veggies
Sunday
What are you having for dinner this week???
Check out other menu plans at
Orgjunkie.com