Menu Planning Monday - August 4, 2014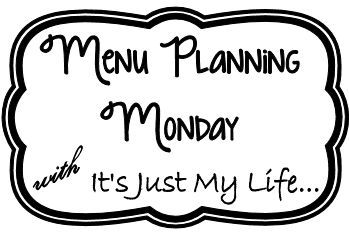 The way I stay on budget in my home is to do a weekly meal plan for my family!
Here is our menu for the week.
Monday
Sausages, Potatoes, Veggies

Tuesday - Canada Day!
Wednesday
Pasta, Salad, Garlic Bread
Thursday
Pork Chops, Potatoes, Veggies
Friday
Saturday
Crockpot Chicken, Ranch Potatoes, Veggies
Sunday
What are you having for dinner this week???